"I'm Trying to Get Out But..": WWE Legend Reveals The Undertaker Was Helpless Because of Vince McMahon
Published 06/26/2022, 10:00 AM EDT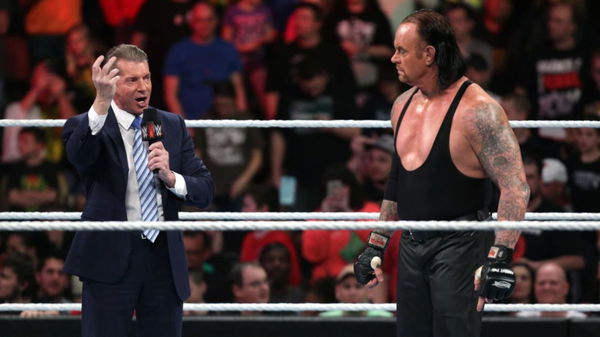 There are only a handful of wrestlers who have had a long pro wrestling career being on the top till the end. Among them, The Undertaker had an illustrious WWE career for 30 years, in which he was one of the top players in the business. 'The Deadman' is not a mere WWE legend, but he has made a name across the business.
ADVERTISEMENT
Article continues below this ad
The Undertaker announced his retirement in 2020, in the WWE documentary 'The Last Ride'. Moreover, his farewell at Survivor Series had the attendance of several legends who are his friends and of the famous group Bone Street Krew (BSK).
ADVERTISEMENT
Article continues below this ad
A few months ago in January, one of the members of BSK and The Undertaker's friend 'The Godfather' appeared on Boston Wrestling MWF for an interview. He stated he does not believe WWE legend The Undertaker will ever reverse his decision to retire from in-ring competition.
The Godfather said, "I would say never say never but me and when we talk, we never talk about wrestling. If we do talk wrestling back in the olden days, yeah back in the memphis days."
He added, "He has never said this but he's told me before, 'I'm trying to get out but Vince just won't let me go. When he told me the last time, he goes, 'I'm done.' And he's never told me that, so if he does again, never say never, but I don't think he will. I think he's beyond that now."
When Taker fought at WrestleMania 30 against Brock Lesnar, many thought he would retire after that. However, 'The Phenom' is such a big entity that Vince McMahon asked him to think about his decision. The Undertaker is the WWE superstar who brought huge money for WWE and is still bringing a major chunk.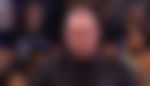 Taker's last fight came was at WrestleMania 36 against AJ Styles in a Boneyard match. The match was a cinematic style that gave Taker to excel beyond his in-ring capabilities at his age at the time. Furthermore, his last match received huge praise from the critics.
The Undertaker set to have his own show
The Undertaker is arguably the best WWE superstar to have stepped foot in the squared circle. However, next month The Deadman is going to step foot into a new career. Taker will have his own show named 'The UNDERTAKER 1 deadMAN SHOW'. It will debut on Friday night, July 29, at Wildhorse Saloon in Nashville, Tennessee.
Taker shared on his Twitter, "Stories from a 30+ year career, life on the road, and performing in front of the best fans in the world. Tickets on sale Tuesday! ⚱️#SummerSlam @Ticketmaster @WWE".
ADVERTISEMENT
Article continues below this ad
In the show, UNDERTAKER 1 deadMAN SHOW will feature "The Phenom" in an intimate setting, sharing never-before-heard stories from his Hall of Fame-awarded career and taking questions from the WWE Universe in attendance.
ADVERTISEMENT
Article continues below this ad
Watch this story:-  Dwayne Johnsons Daughter Simone to The Undertakers Daughter Kaia – Meet Daughters of Top WWE Stars
Are you excited about Taker's new show? What questions will you ask if you have a chance? Let us know about the same in the comments.