Chelsea Green Returns to IMPACT Wrestling as Matt Cardona's Mystery Partner
Published 07/18/2021, 7:45 AM EDT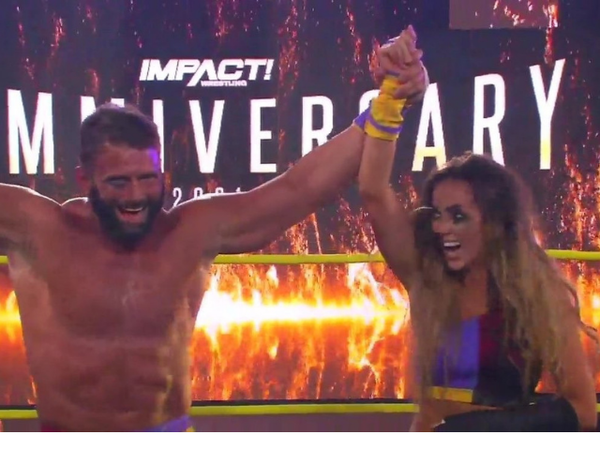 ---
---
Former WWE Superstar Chelsea Green appeared on IMPACT wrestling as her fiancé Matt Cardona's mystery partner. Even though she is currently in the process of healing her broken arm, IMPACT Wrestling managed to make an impact with her appearance.
ADVERTISEMENT
Article continues below this ad
She joined Cardona in his feud against Brian Myers and Tenile Dashwood. The crowd cheered welcome back as Cardona and Green created an unforgettable moment inside the ring. In fact, almost everyone realized the best partner to Matt Cardona would be Chelsea Green but her injury left doubt over it.
Apart from this, Chelsea Green made her Ring of Honour debut as well. Maria Bennett Kanellis, who has been working for the women's division in the wrestling industry, announced her as the final entrant for the upcoming Women's Championship Tournament.
ADVERTISEMENT
Article continues below this ad
Chelsea Green wants to follow in AEW Star Cody Rhodes' footsteps
It so happened that Cody Rhodes took some time for himself after his WWE release. He worked with various promotions and worked his bucket list matches. This helped him understand which promotion or company worked best for him before settling down with AEW.
Chelsea Green wants the same thing. She wants to travel and work with different promotions to find out where she feels most comfortable.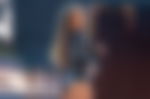 "I'm trying to talk to everybody. I'm trying to get my name back out there. My ideal, my vision would be to pull a Cody Rhodes and do a little bit of everything."
"I would love that! I think that was genius of him, to get himself out there and to wrestle people he would never have been able to wrestle. That's what I really wanna do."
It's possible she'll be working with IMPACT Wrestling for a while before looking for other opportunities.
Apart from wrestling, Green has her own podcast – 50 Shades of Green.
The former WWE Superstar revealed her other desires
ADVERTISEMENT
Article continues below this ad
During an interview, Green revealed the other things she wants to do that aren't related to wrestling.
"I have a bucket list of things I wanna do… Definitely I wanna be killed in a horror movie. I've always wanted that, I always found it so hilarious where you see the girl running and they always trip and fall, and then they get killed."
"It's just how it works! So I wanna be that girl. Right now, I'm trying to work at making contacts in Playboy to hopefully do that."
ADVERTISEMENT
Article continues below this ad
It's hopeful that Chelsea Green will continue to thrive in the ring while she continues to tick things off her bucket list!