"Indie Bulls**t Ride" – Former WWE Superstar Shoots on Performance-Center Coach for Calling His Finisher "Bulls**t"
Published 08/12/2021, 12:53 PM EDT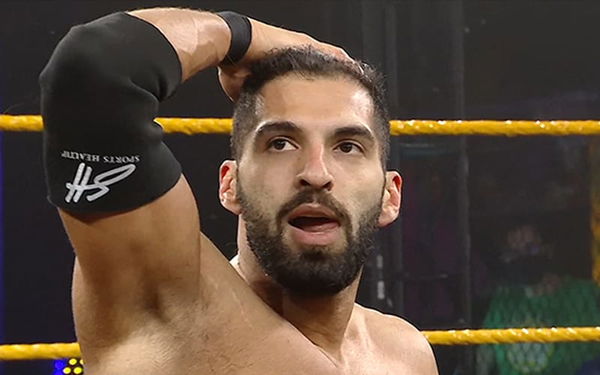 ---
---
In the long history of WWE, the company has seen many great wrestlers who delivered amazing finishers. Legends like "Stone Cold" Steve Austin, Bret Hart, Triple H, Rey Mysterio, all have unique finishes which the fans love.
ADVERTISEMENT
Article continues below this ad
Amongst the new generation, Seth Rollins, Finn Balor, and Matt Riddle, etc have unique finishers. However, not all finishers are liked by WWE officials. During a 2014 WWE tryout, Ariya Daivari hit his opponent with his "Magic Carpet" finisher. Apparently, Bill DeMott (WWE coach back then) did not take a liking to it.
ADVERTISEMENT
Article continues below this ad
Speaking to Matt Rehwoldt on the "Straight Shooting" podcast, Ariya revealed,
He [Bill DeMott] did not like it. He was not a fan of the Magic Carpet. Here's the best part: So we had eight minutes. Everyone had eight minutes to do a match, so one thing I was concerned about was don't go over your time and we were getting to the finish.
The Magic Carpet was gonna be the finish and as soon as I hit it, the bell rings and I go, 'What? The ref didn't count.' I didn't go over my time because the big clock is on the wall and then he gets on the microphone in front of everybody and he goes, 'We don't do that indie bulls**t here. Next!' And I was like, 'Oh, wow.' (H/t Post Wrestling)
Any wrestler would be furious following the nasty comment by the official.
Watch This Story – Vince McMahon to Triple H: WWE Superstars Who Pulled Off Extremely Hilarious Impersonations

Ariya Daivari slams the WWE official
Daivari was in the right to take offense to Matt DeMott's words. It was a move he had been performing for ages and is highly entertaining for the fans. Daivari also took to Twitter to retaliate against the official. Using DeMott's words, Ariya teases to rename the finisher to "Indie Bullsh*t Ride".
ADVERTISEMENT
Article continues below this ad
It is okay to criticize a wrestler in his or her work, but calling their special move "bulls**t" is not correct.
ADVERTISEMENT
Article continues below this ad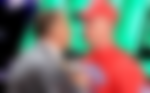 What are your thoughts? Comment down below and let us know!