"Injuries Never Slowed Her Down" – WWE Legend Applauds Trish Stratus for Being a Fighting Superstar
Published 08/05/2021, 7:30 PM EDT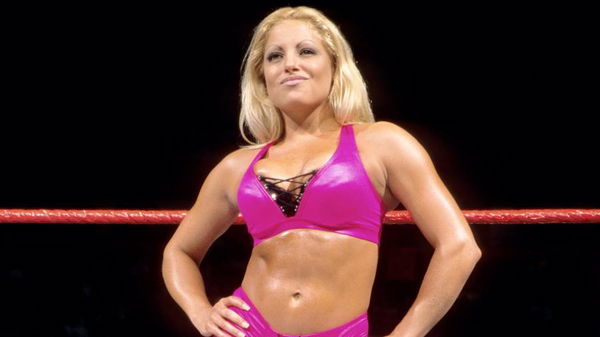 ---
---
WWE Hall of Famer Trish Stratus was an important part of the WWE women's division. She has worked in several matches and feuds, and has secured a spot for herself in the sport's history.
ADVERTISEMENT
Article continues below this ad
Now, Bruce Prichard revealed exactly how hardworking Trish Stratus. He revealed that the former Superstar did not stay away from the company, even when she was injured. If she did not do in-ring matches, she was present every week to do whatever she could to continue being on TV.
"Here's the difference. There are times when people would get injuries and they would milk those injuries to stay away. Injuries never slowed Trish Down. She wanted to be at every TV. She still wanted to be a part of everything and fought to do that. So you know, you go 'she's injured but man she's still here every week, she's still fighting, wanting to be involved and doing everything that she can do physically'. I applaud that."
ADVERTISEMENT
Article continues below this ad
Watch This Story: Brock Lesnar to The Rock: The Greatest Rivals of WWE Megastar John Cena
The real reason WWE booked Trish Stratus in a romantic angle with Carlito
During the same conversation, Prichard revealed that booking Carlito and Trish in a romantic angle wasn't for her benefit. The company saw a chemistry which it wants to capitalize on. However, it was Carlito who would benefit from it.
"The thinking was that, everyday on the road Carlito would often times go off with some of the women and go shopping. He would go to the malls and he would go shopping with a lot of our female talent. Carlito had a great rapport with them. I think he had a great rapport with Trish. And there was chemistry. You could feel and you could see it. So, it just kind of made sense , 'well let's try this. It'll help Carlito and give Trish something to do as well'."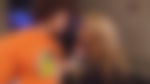 ADVERTISEMENT
Article continues below this ad
Stephanie McMahon inducted her to the Hall of Fame in 2013. The WWE Hall of Famer's last match was at SummerSlam 2019 where she wrestled Charlotte Flair, and lost.
Since then, she has spent her time with her family and working in her own business, Stratusphere.
It doesn't seem like she will return to WWE as a wrestler.
ADVERTISEMENT
Article continues below this ad