INSANE! AJ Styles' Bodyguard Omos Rips Apart The Elimination Chamber Pod With His Bare Hands
Published 02/21/2021, 10:10 PM EST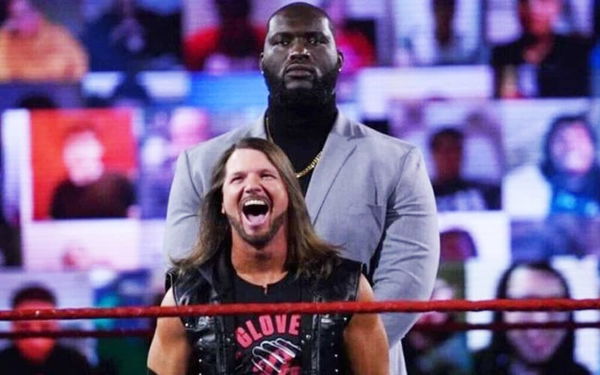 ---
---
Things got stranger at WWE Elimination Chamber! AJ Styles and his bodyguard Omos were up to no good as RAW's title match ensued.
ADVERTISEMENT
Article continues below this ad
Everyone already knew about the brute strength of Omos, and fans saw another instance of it inside the Elimination Chamber. Things got intense as Randy Orton, Drew McIntyre, Kofi Kingston, and Jeff Hardy went at each other.
Kingston suddenly eliminated Randy Orton following a roll-up. This sent Styles into a frenzy for some reason as he ordered Omos to "let him out."
ADVERTISEMENT
Article continues below this ad
Omos then ripped out the glass of the pod with his bare hands. Styles escaped and entered through the gates opened for Orton's departure. This incident was against the rules, but Styles was not disqualified.
WWE Official Adam Pearce was livid following the unjust entry of AJ Styles and escorted Omos out from the ringside, leaving Styles to fend for himself.
AJ Styles came close to winning the title as he eliminated Sheamus. However, Styles fell prey to q vicious Claymore from WWE Champion Drew McIntyre.
Why does Omos follow AJ Styles everywhere?
The giant has accompanied Styles since he went to WWE RAW. Omos, standing at 7'3″, is one of the tallest individuals to work with WWE.
Recently, AJ Styles revealed why he follows him everywhere in the WWE in an interview. He attributed the need for a bodyguard to the fickle and backstabbing nature of WWE.
"Right now, I need Omos to be by my side. Listen, there's a lot of guys that will not only stab you in the back but knock you down and step on you. Omos is there to make sure that doesn't happen."
ADVERTISEMENT
Article continues below this ad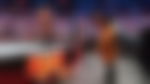 AJ Styles is willing to train the Giant to be a WWE Wrestler. Styles revealed, "If I can share with him little things with him that can make him better in the future, that's a good thing. He's like a sponge, he listens, he's ready, willing and able. We just got to make sure that when he does his thing, it's special."
Do you think we will see more of Omos in the upcoming days? Let us know in the comments below.
ADVERTISEMENT
Article continues below this ad