Insane! WWE Legend the Undertaker Recalls a Horrific Injury He Suffered During a Match With Kane
Published 01/27/2021, 12:43 AM EST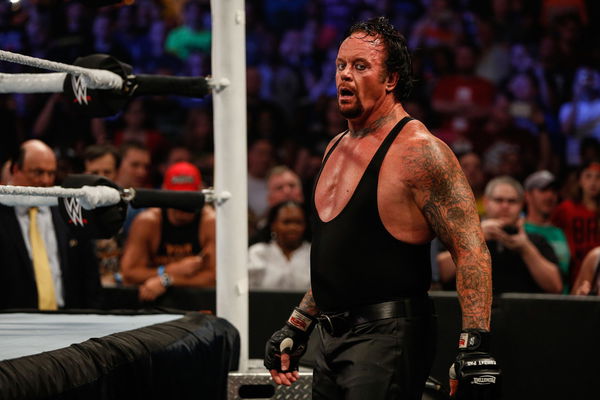 ---
---
The Undertaker appeared on the Joe Rogan Experience, where he and the host talked about a ton of topics. One of the most frequent discussions was about the Deadman's injuries. Taker has suffered a multitude of injuries in his thirty-year career, but this one stood out because of the doctor's reaction.
ADVERTISEMENT
Article continues below this ad
Undertaker narrates a hilarious story about his surgery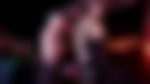 ADVERTISEMENT
Article continues below this ad
"I was working with Kane who's just a big, big dude and I was trying to throw him up on my shoulder, and I was trying to give him, you know, my Piledriver. But he's 330 pounds, and he gets his weight, kind of gets stuck here [pointing to his shoulder] and I'm too stupid to put him down and readjust."
Undertaker popped his shoulder and flew out to Nashville to get a shot of cortisone. The doctor gave him the shot, but it did not improve the condition or relieve him of the pain. He refused a shoulder surgery since he was in the middle of an angle for WrestleMania. Because of this, the doctor referred him to a specialist called Dr. James Andrews.
When Taker went to meet Dr. Andrews, the specialist was already waiting for him in the examination room. "He goes, 'I don't know if there's anything I can do for you'. He's obviously seen my MRI and everything. He goes, he says, can you lift your arm? I said yes, sir. Yeah, I can lift it. He says can I see you lift it? Yeah."
Once Taker lifted his arm, the doctor said there's no reasonable explanation why he could do that. He told the Undertaker that he has taught yourself how to use that arm with that severe injury.
Dr. Andrews promised Undertaker he would try to fix his arm, and somehow conducted the surgery, ridding Taker of his shoulder pains.
The Deadman proves he is a warrior
ADVERTISEMENT
Article continues below this ad
On Joe Rogan's podcast, Undertaker narrated several instances where he's undergone the most extreme surgeries. He talked about how he went through a hip resurfacing surgery, which added ten years to his legendary career.
Taker also talked about how he broke a bone in his face during a match against Rey Mysterio. Mysterio shattered the Deadman's orbital bone while delivering a seated senton. Despite the injuries and surgeries, Taker has continued to put his body on the line to entertain the fans, making him a true warrior of the sports entertainment industry.
ADVERTISEMENT
Article continues below this ad