INSANE! WWE Puts Ronda Rousey Above Bayley and Beth Phoenix in the Greatest Women Superstars List
Published 03/26/2021, 11:58 PM EDT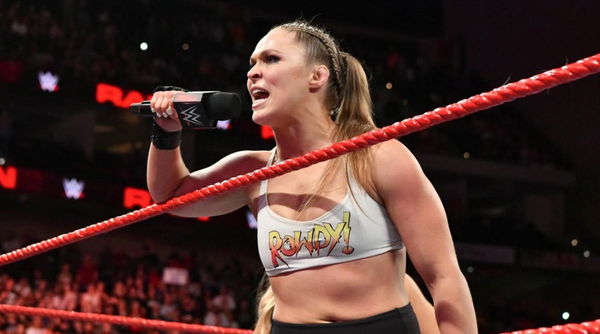 ---
---
WWE compiled a list of the top 50 female Superstars within the company who have made a significant impact on the promotion's growth trajectory. However, some fans had heavy disagreements with the way WWE has ranked the Superstars. For instance, Ronda Rousey ranking over Beth Phoenix and Bayley rubbed many fans the wrong way.
ADVERTISEMENT
Article continues below this ad
Undoubtedly, Ronda Rousey had a brilliant growth curve in WWE and she's a talented in-ring worker. She made a massive impact during the time that she was in WWE.
However, Phoenix and Bayley have been in the company for much longer, and arguably, they have outdone themselves by exceeding their own limits.
ADVERTISEMENT
Article continues below this ad
The parameters WWE used to rank the women are in-ring accomplishments, victories, and creating legendary moments. Furthermore, the company picked women who have been impactful outside the ring as well.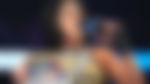 Coming to in-ring accomplishments, there's not an ounce of doubt that Bayley and Phoenix should come first. They've only been in pro-wrestling, and as a result, they dedicated everything they had to this. Whether it's storytelling, skills, or the ability to hold one's ground, they've proven themselves time and time again.
All three of them have been champions at least once during their WWE career. However, Rousey has only one Raw Women's Championship in her kitty.
On the other hand, Phoenix won the WWE Women's Championship thrice and the Divas Championship once. Bayley has been the SmackDown Women's Champion and the WWE Women's Tag Team Champion at the same time. Hence, even in this regard, it can be argued that Bayley and Phoenix should have come first.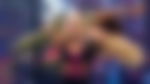 Finally, it's safe to say that all three of them have created legendary moments. Beth Phoenix laid the path for younger talents to follow, while Bayley worked on her segments diligently and underwent a complete character transformation after her iconic heel turn.
Ronda Rousey, on the other hand, etched herself in the minds of fans when she helped The Rock take down The Authority.
Will Ronda Rousey return to WWE?
ADVERTISEMENT
Article continues below this ad
WWE had its own reasons to rank the Superstars the way it did. Even if the fans disagree about the ranks, nobody can deny that all three of them deserve to be on the list.
Currently, there is no confirmed news about Ronda Rousey returning to the ring. Recently, UFC President Dana White confirmed she will not be returning to MMA at all.
ADVERTISEMENT
Article continues below this ad
Ronda Rousey was witnessed practicing in-ring moves alongside her husband, Travis Browne. However, that's a fire which burned out as fast it lit when no one announced anything officially after that.
Trending Stories