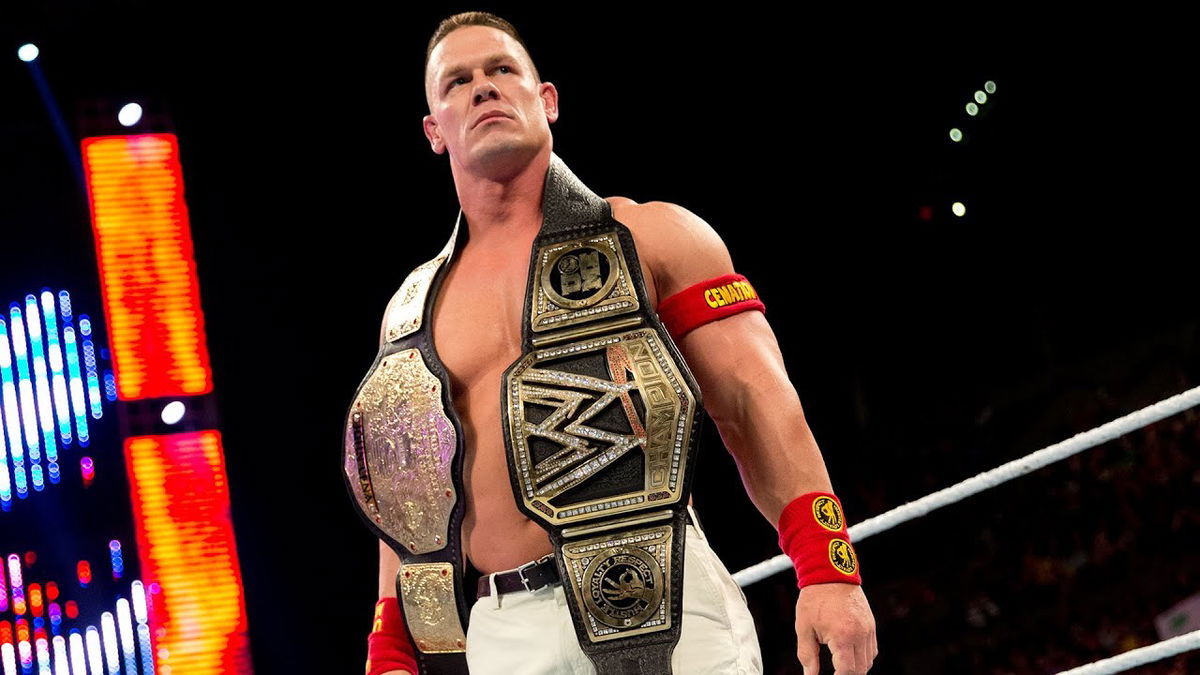 For over a decade, John Cena was synonymous with WWE. While his rise in the company coincided with the decreasing popularity of professional wrestling in the USA, it ran parallel to a rapidly increasing global footprint of the WWE.
Many countries were introduced to professional wrestling and the WWE with Super Cena being the poster boy. In fact, I won't be exaggerating when I say that at an international level, Cena played a bigger role than stars like Hulk Hogan, Stone Cold Steve Austin and even The Rock in establishing WWE dominance (you can obviously disagree with me).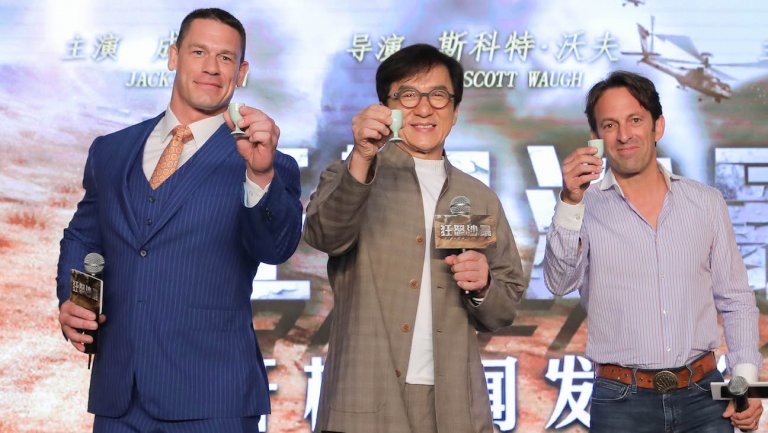 However, for a section of the fans, Cena will always represent one of the most hated eras of professional wrestling. The majority of Cena's success came in the PG era where WWE television saw an increased censorship to cater to younger audiences.
Naturally, the nature of the company's top guy also changed. Hence, a beer swigging, foul mouthed Stone Cold Steve Austin was replaced by the 'against-all-odds', parents' favourite son John Cena.
Despite all the qualms you might have with Cena's character and the way he was booked (his famous golden shovel that was actually wielded by Vince McMahon), it's highly unfair to question the professional wrestling skills of Cena.
For years, the leader of the Cenation has delivered iconic promos and blockbuster matches. For those who say that Cena is a man of five moves, a little look at the stats is necessary.
If you're one of those Cena haters, this should serve as a reality check.
John Cena has a unique achievement to his name
A twitter use took the pains of compiling a very intriguing list of WWE Superstars. This list uses stats by Cagematch, a reliable professional wrestling stats website that uses various criteria to rank professional wrestlers.
I don't know why I did this or if anyone will care but…

The number indicates how many times a wrestler appeared in the Top 300 WWE Matches (sorted by Cagematch user rating).

Undisputed Era should also be here but they're all tag matches in random combinations. No Rumbles. pic.twitter.com/SA62CQAPIB

— Mike Killam (@MikeKillam) July 26, 2020
One of these criteria is user ratings where professional wrestling fans rank their favourite matches. Interestingly, in the list ranking the top 300 WWE matches, John Cena appears a staggering 29 times.
This is the highest out of all Superstars. He is followed by Triple H at 28 and Shawn Michaels and Edge at 26 each.
For regular viewers of WWE, this shouldn't come as a surprise. The last Dave Meltzer rated five star match on the WWE main roster was fought between CM Punk and John Cena.
More recently, his battle with AJ Styles at the Royal Rumble was awarded 4.75 stars. In addition to this, Cena has had terrific matches with the new crop of WWE talent.
He made newbies like Kevin Owens, Sami Zayn and Jason Jordan look like a million bucks through his US Open challenge.
Cena is no longer the guy who buries talents
This is an allegation that Cena has proven wrong time and again. As the top guy in the company, he didn't need to lose to Kevin Owens clean in his first match on the main roster. As someone who enjoys so much respect amongst the creative, he didn't need to lose back to back matches against a non-WWE guy like AJ Styles.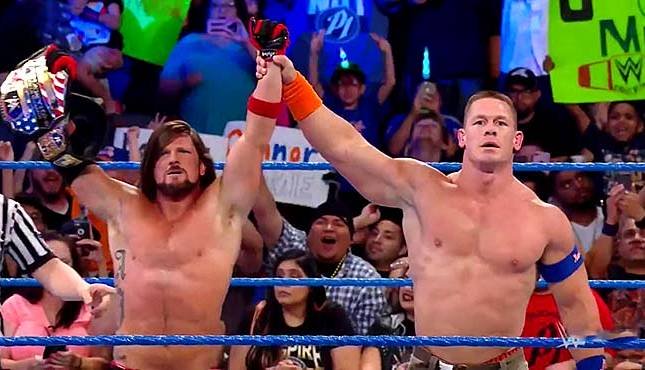 More recently, he wasn't obliged to come back to the company and put over the Fiend Bray Wyatt after Goldberg destroyed his character.
Time and again, Cena has proven that his ego isn't something that stops him from giving back to the company. Contrast this to the time when Hulk Hogan refused to take a fall against Shawn Michaels even after he was past his prime.
You might not like John Cena or his performances. However, there's no denying that the man deserves the utmost respect for what he has done for the business.
SOURCE: Mike Killam Twitter Account