Interesting Stats You Must Know About WWE Royal Rumble
Published 01/14/2021, 10:12 AM EST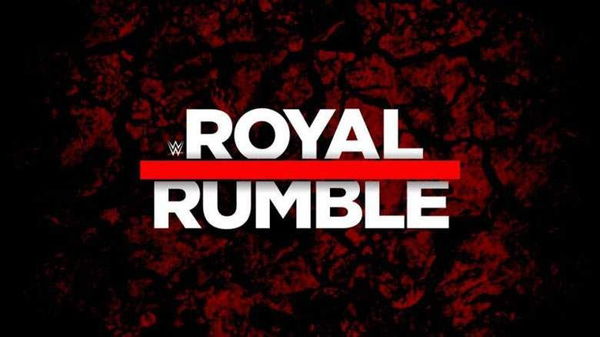 ---
---
The Royal Rumble is a staple of WWE and is an annual affair to kick off WWE's PPV schedule in the New Year. WWE fills the Rumble with exciting moments, great stunts, unbelievable saves, and record-breaking moments. Talking about records, here's looking at some truly mind-boggling Royal Rumble stats.
ADVERTISEMENT
Article continues below this ad
Most Royal Rumble Victories – Stone Cold Steve Austin
When there are 26 winners in the 33-year history of the match, it's a no brainer that there have been multiple victors. 7 WWE Superstars have won the Rumble match more than once, but Stone Cold Steve Austin sits at the top of the mountain with 3 victories. He won the 1997,1998, and 2001 Royal Rumble.
ADVERTISEMENT
Article continues below this ad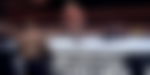 The other six WWE Superstars who have won the Rumble twice are Hulk Hogan (1990 & 1991), Shawn Michaels (1995 & 1996), Triple H (2002 & 2016), Batista (2005 & 2014), John Cena (2008 & 2013), and Randy Orton (2009 & 2017).
Longest Time in Royal Rumble match – Rey Mysterio
Rey Mysterio, 2006 Royal Rumble Winner, holds the record for the longest time in the Rumble match at 1 hour, 2 minutes, and 15 seconds. If we consider the Greatest Royal Rumble in Saudi Arabia as a legitimate Royal Rumble, then Bryan would hold the record as he clocked 1 hour, 16 minutes, and 5 seconds in the match.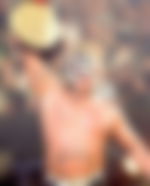 Chris Jericho holds the record for the most time spent in the Rumble across editions at 4 hours, 59 minutes, and 33 seconds. It'll be a while before we see Jericho come back to the WWE and complete 5 hours in the Rumble.
Quickest Rumble Elimination – Santino Marella
Not all those who enter the Rumble can stay inside for long. Some enter the ring just to get eliminated in the blink of an eye! Kane eliminated Santino Marella in 1 second in 2009, making it the shortest time spent inside the match.
Sheamus came close to breaking/tying Santino's record in 2019 when Braun Strowman eliminated him. Luckily for Sheamus, he stayed a second more than Santino and saved himself from being record co-holder.
Most Eliminations in a Royal Rumble – Brock Lesnar
The 'Devil's Favorite Demon' eliminated 11 men in the 2001 Rumble. He held this record for 13 years before Roman Reigns eliminated 12 men in the 2014 Royal Rumble.
Later in 2020, Brock Lesnar entered the Rumble and eliminated 13 men straight. This is not just a record for the most eliminations, but also a record for the most eliminations in a row!
Most Eliminations in Rumble history – Kane
Brock Lesnar may have surpassed Kane's record for the most eliminations in a Rumble match. But breaking his record for the most eliminations in Rumble history is no one night task.
Kane has eliminated a whopping 45 men in his 19 appearances inside the Royal Rumble. The Undertaker and Shawn Michaels tie on the second position with 40 eliminations each.
Most Appearances in Rumble history – Kane
Kane's name has come up in this list a lot of times already and we can't help it! The man is a legend of the business and a veteran of the Rumble match. He holds the record for the most appearances inside the Royal Rumble at 19!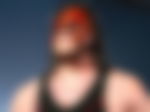 Kane's first Rumble appearance was in the 1996 Royal Rumble as Isaac Yankem, DDS. His last Rumble appearance was in 2016. Will he appear in the 2021 Rumble? The chances are too high!
Superstars who've competed more than once in the same year
Mick Foley really took fans for a ride when all three faces of Foley entered the Royal Rumble match in 1998. He drew the #1 spot as Cactus Jack, but Chainsaw Charlie eliminated him in just a little under ten minutes. Foley appeared again, this time as Mankind at #16, but Goldust eliminated him.
Foley's third alter-ego, Dude Love, too appeared in the same Rumble match at #27 and scored two eliminations before Faarooq eliminated him. Nia Jax has competed in two Rumble matches in one year. She entered the Women's Rumble at #29 but fell short. She then attacked R-Truth and entered herself in his spot.
First Female to enter the Royal Rumble – Chyna
ADVERTISEMENT
Article continues below this ad
The '9th Wonder of the World' Chyna became the first female Superstar to compete in a Men's Royal Rumble match. Chyna entering the Rumble was no one-off; she entered the Rumble twice, once in 1999 and 2000, respectively. She eliminated Mark Henry in the 1999 Rumble and Chris Jericho in 2000.
Beth Phoenix, Kharma, and Nia Jax are the second, third, and fourth women in history to enter a Rumble match. Kharma couldn't score a single elimination, but Beth Phoenix and Nia Jax did! Beth eliminated The Great Khali in 2010 and Nia Jax eliminated Mustafa Ali in 2019.
ADVERTISEMENT
Article continues below this ad
Which Rumble record do you think is the toughest to beat? Can anyone break any of these records at this year's Royal Rumble? Let's wait and find out!