Is AJ Styles' Bodyguard Omos the Tallest Superstar in WWE History?
Published 02/26/2021, 10:27 AM EST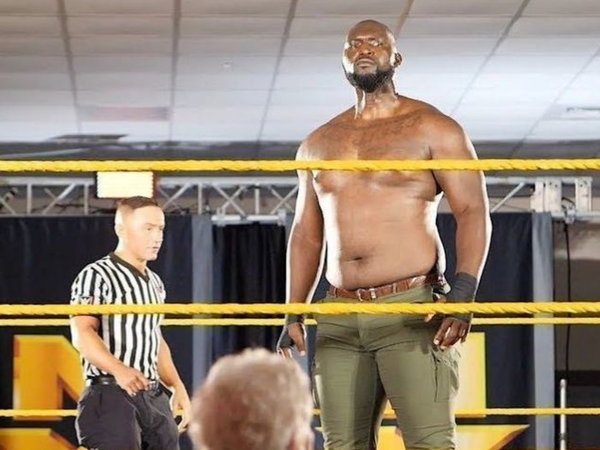 Giants walking the WWE ring is not new, but it's rare. Over the years, the WWE Universe has seen quite a few of them. However, right now, there's one giant who has caught everyone's attention, AJ Style's bodyguard, Omos.
ADVERTISEMENT
Article continues below this ad
How tall is AJ Styles' bodyguard Omos?
Omos stands tall at a height of 7 ft. 3 inches. Even at this height, he is the third tallest man who has been a part of the WWE squared circle.
ADVERTISEMENT
Article continues below this ad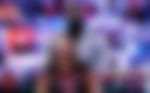 The pro-wrestlers who have bypassed his height are the Late Jorge Gonzalez who was 8 ft. tall and the Late André the Giant who was 7 ft. 4 inches.
Apart from Omos, Gonzalez, and Andre, there are a few other pro-wrestlers who cross the 7 ft. mark.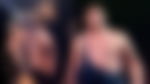 Kane, Big Show, and Big Cass
All three of them are 7 ft tall and have made a massive impact in professional wrestling.
Recently, Big Show moved from WWE to AEW, shocking the WWE Universe.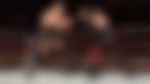 The Great Khali
At 7 ft. 1 inch,  Khali was one of the last giants who dominated WWE before Big Cass appeared.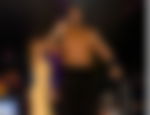 Giant Silva
He was a pro-wrestler who worked with WWE during the infamous Attitude Era. Being a part of the Oddities faction, he failed to make an impact.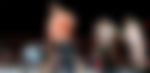 Omos has other attributes apart from his height
Not only is he one of the tallest individuals in WWE but also one of the strongest. In recent events, he showed his incredible strength on two occasions.
First, at Elimination Chamber, he opened the chamber gates with his bare hands to make room for AJ Styles' entry. This was against the rules, but the utmost strength shocked everybody.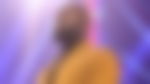 Second, the behemoth destroyed Ricochet on an episode of Monday Night Raw. He picked up the Superstar with ease before slamming him on the ring floor.
Even 'The Phenomenal One' was shocked following this action.
It's possible that WWE is preparing to book him in a rivalry soon. As of now, the company is paving the path by making him display his exceptional skills and strength.
ADVERTISEMENT
Article continues below this ad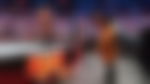 AJ Styles had confirmed that Omos is there to protect him from getting backstabbed or hurt by others. Only time will tell what happens to Styles once his trusted bodyguard begins his own wrestling journey.
Do you think Omos will turn on AJ Styles soon? Let us know in the comments below.
ADVERTISEMENT
Article continues below this ad