Is Brock Lesnar The Strongest WWE Superstar?
Published 10/20/2021, 1:49 PM EDT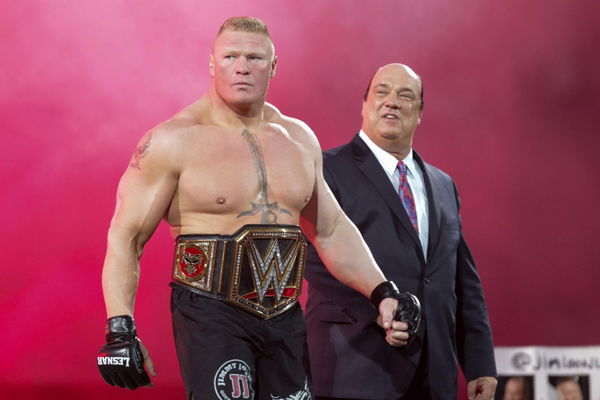 ---
---
Brock Lesnar is undoubtedly one of the strongest Superstars to have walked the WWE ring. His matches, his moves, his workout routine, and his physique is an example of the same. However, the real question is – is he THE STRONGEST Superstar?
ADVERTISEMENT
Article continues below this ad
If one is to include former and current Superstars, the answer is no. Former WWE Superstar Mark Henry was the strongest when he was still working with the company. In fact, he was the World's Strongest Man. But, that's officially. What about unofficially?
It so happens that Brock Lesnar reportedly benches over 600 pounds and swaths over 1,000 pounds. This figure in itself would put Lesnar at the top. Now, let's assume he did this when he was younger, well, technically Henry was pronounced the Strongest Man in 2002. Brock Lesnar has hit these numbers much afterwards.
ADVERTISEMENT
Article continues below this ad
However, keeping Mark Henry aside, Lesnar is definitely one of the strongest in WWE, if not the absolute strongest.
Brock Lesnar has showcased his immense strength in the ring
The Beast returned to the ring at WWE SummerSlam 2021. Following his return, he had a dark match with John Cena where he F5'd him multiple times. The Champ weighs around 251 pounds. This means, Cena has the capacity to lift 251 pounds with ease.
Next Roman Reigns weighs around 265 pounds. The Beast has executed moves where he has actually picked up and thrown Reigns over. This is evidence of the immense strength Lesnar possesses.
Watch This Story: Steel Chair To Propane Tank: Deadliest Weapons Brock Lesnar Has Used in WWE
Apart from Reigns, Lesnar has taken down the likes of Goldberg, Braun Strowman, The Rock, The Great Khali, and others who have been deemed some of the strongest men in WWE.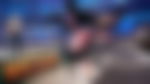 ADVERTISEMENT
Article continues below this ad
While the matches may be scripted, the moves cannot be unless the Superstar has the strength to execute them. Most of Lesnar's matches are filled with him smashing Superstars with his strength and executing some of the most impossible moves.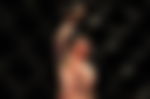 The F5 is definitely one of the difficult moves since Lesnar needs to pick up the Superstar on his shoulders completely. This, in itself, requires massive strength!
ADVERTISEMENT
Article continues below this ad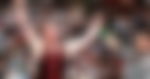 In conclusion, Brock Lesnar was, is, and will be one of the strongest Superstars of WWE. In fact, he was probably the strongest during his peak.