Is Cesaro the Strongest Wrestler in WWE?
Published 05/16/2021, 10:00 AM EDT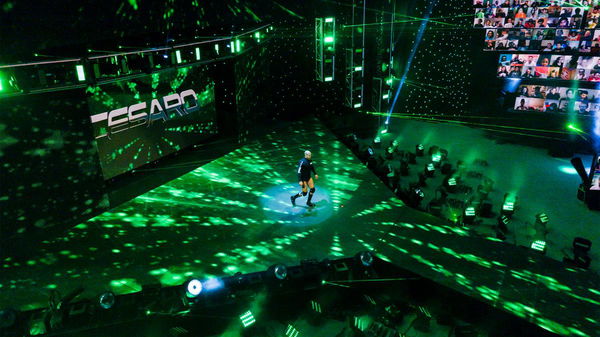 ---
---
There are hundreds of wrestlers who can claim they're the strongest. Of course, you have different categories with heavyweights out-powering the cruiserweights, but there is one wrestler who is the strongest across all categories. That man is the Swiss Superman, Cesaro.
ADVERTISEMENT
Article continues below this ad
Cesaro has performed some impressive feats of strength
ADVERTISEMENT
Article continues below this ad
The nickname 'Swiss Superman' came from his incredible show of strength. From swinging the Great Khali like a rag doll to body slamming the Big Show, Cesaro has proved his mettle repeatedly. Unfortunately, WWE doesn't reward his talents with title opportunities.
Some may disagree with this statement, as Cesaro is a former United States Champion and a multi-time tag team champion. But the Swiss Superman remains underrated and underutilized. His biggest claim right now is being the strongest pound-for-pound superstar in WWE.
In 2013, Cesaro put on the performance of a lifetime against one of WWE's biggest and baddest superstars, the Great Khali. Few men have taken the giant off his feet, but only Cesaro manhandled him. Khali dwarfed his opponent, but what he lacked in size, he made for it in strength.
Cesaro not only swung Khali but also planted him with the Gotch Neutralizer. However, Khali isn't the biggest person Cesaro has hit with a Neutralizer.
On an episode of SmackDown, Cesaro lifted the Big Show and planted his 400+ pound frame with a huge Neutralizer. This came mere weeks after he performed another impressive feat.
At WrestleMania 30, Cesaro and Big Show were the final two men in the Andre the Giant Memorial Battle Royal. Show took down his smaller opponent and looked set to toss him over the ropes.
However, Cesaro slipped out, hit him with an uppercut, and body-slammed Big Show over the top rope!
Is he the toughest Superstar too?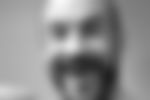 A factor that adds to his strength and overall presentation is his grit and determination. In every single match, Cesaro showcases his resilience, proving it isn't easy to put him down. He's persevered enough to register wins against Randy Orton, Seth Rollins, Sheamus, and of course, the Big Show.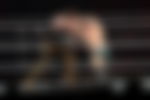 The biggest example of his grit came in 2017 when he suffered an excruciating dental injury. During the Bar vs Dean Ambrose and Seth Rollins at No Mercy, Ambrose [Jon Moxley] slingshot Cesaro into the ring post.
ADVERTISEMENT
Article continues below this ad
The edge of the post caught him in the teeth, and he ended up with a nasty injury.
Despite the pain and blood, he continued the match and delivered an excellent performance. It's moments like these and the double aeroplane spin/Cesaro Swing on SmackDown, swinging Ilja Dragunov 40 times in Cardiff and hitting tossing Cena 20 feet into the air and hitting him with an uppercut on the way down that prove he is the strongest wrestler in WWE.
ADVERTISEMENT
Article continues below this ad