Is Luke Lesnar Really Brock Lesnar's Son?
Published 10/23/2021, 11:55 AM EDT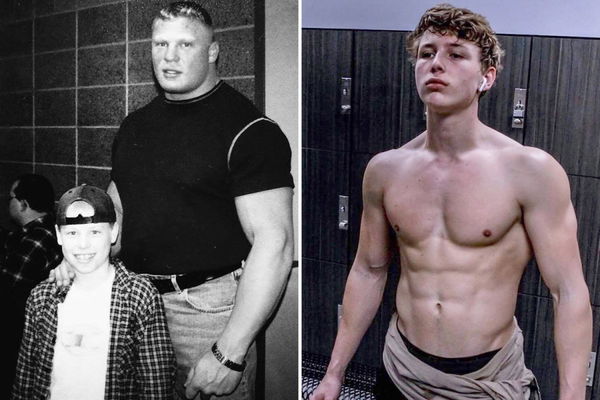 ---
---
Brock Lesnar is currently working with the WWE. 'The Beast Incarnate' has experienced it all during his long career in the WWE. Not only in the WWE, he even made appearances in the UFC and became a top star over there as well.
ADVERTISEMENT
Article continues below this ad
Thus, we can say that Lesnar has been pretty successful in his professional life and is a combat sports legend. However, when it comes to his personal life, not much is known about Lesnar. Although we do know about Luke Lesnar. But is he really Brock Lesnar's son?
ADVERTISEMENT
Article continues below this ad
What is Luke Lesnar's relationship with Brock Lesnar?
Luke Lesnar is really Brock Lesnar's son. But Sable, who is Lesnar's wife, did not give birth to Luke Lesnar. It was Brock Lesnar's former fiancée, Nicole McClain, who gave birth to him while she was in a relationship with The Beast Incarnate.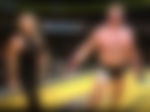 Nicole McClain was born in the United States and is a fitness model and a writer. She even made appearances in TV shows and magazines. Not only that, but she also has an interest in photography and hunting.
Nicole appeared as an Artist Model for Dave Nestler in "Bored of Education", and is also associated with Deer & Deer Hunting on NBC Sports. Nicole separated with the WWE superstar in the mid-2000s following some differences between the two. However, Luke Lesnar is not the only child of Nicole and Brock. Luke has a sister too.
Watch This Story: Roman Reigns Puts Down Brock Lesnar, Becky Lynch Retains: Best Moments From WWE Crown Jewel 2021
Who is Luke Lesnar's sister?
Brock Lesnar and Nicole McClain gave birth to Luke Lesnar's sister, Mya Lynn Lesnar. People already consider Mya Lynn Lesnar as a star. Mya Lynn Lesnar is an athlete who is making a mark in track and field. They even considered her as one of the best shot-putters in the United States of America.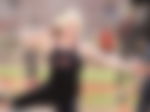 She also took part in various shot-put and discus throw competitions while she was at high school. But before coming into track and field, she was also a professional player.
However, she took a gigantic step towards success when she received a lot of attention after Sun Devil Track and Field acquired her. She also has a title to her name, as just like her father, she has been the Minnesota State Champion.
Who is Luke Lesnar's stepmother Sable?
Sable is a former WWE superstar who got married to Brock Lesnar in 2006 following her divorce from Marc Mero. Sable was one of the most popular divas back in the attitude era.
ADVERTISEMENT
Article continues below this ad
Luke Lesnar has two half-brothers- Duke Lesnar and Turk Lesnar. Duke and Turk are sons of Brock Lesnar and Luke's step-mother, Sable.
Sable left WWE in 2004 in order to spend more time with her family.
Sable
has been away from the limelight since then and is now happily living with her family on a farm in Maryfield, Saskatchewan.
Previously, there have been rumors of Luke Lesnar joining WWE. But it has not happened yet. However, the kid is passionate about professional wrestling and wishes to be a dominant wrestler like his father.
ADVERTISEMENT
Article continues below this ad
Therefore, it might just be a matter of time before we see Luke in WWE. WWE fans would definitely love to see the father and son duo in the ring at the same time.