"Is That Right?": Dwayne Johnson Calls Out $60 Million Worth TV Host for His Reaction to Kevin Hart's Impersonation of Him
Published 10/20/2022, 9:02 AM EDT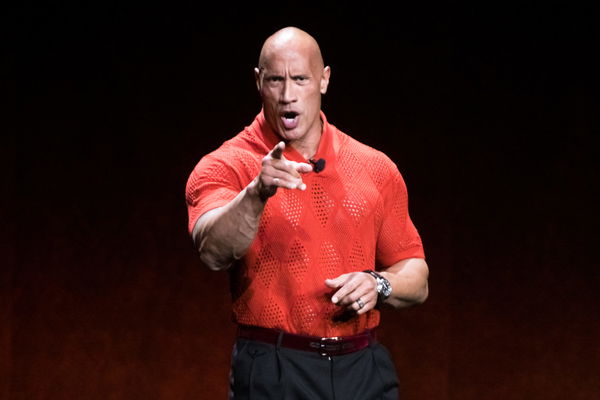 There is no hiding the fact that even Dwayne Johnson can be a person who gets angry every once in a while. We saw The Rock wrestle everyone from Triple H to Steve Austin night in and night out, but he always kept his anger in check. Even after moving to Hollywood full-time, Johnson was always cautious about not losing his cool in public; especially during appearances with friends like Kevin Hart and Emily Blunt.
ADVERTISEMENT
Article continues below this ad
While Kevin Hart has always been a celebrity who matches Johnson's wavelength in comedy, this TV show host might not have gotten the note. His once remark about something that Kevin Hart did on his show angers Johnson to such a point that The Rock was ready to throw some punches on live television right then and there. So you might be wondering what this TV show host might have done.
ADVERTISEMENT
Article continues below this ad
Dwayne Johnson threatens TV show host for laughing at Kevin Hart's imitation of The Rock
On a recent episode of his TV show, Jimmy Fallon showed Dwayne Johnson a clip of Kevin Hart mimicking him on his show. But after the clip ends, Johnson says, "Wow, is that right? He came on here and did that? I just, 'wuh-wuh-wuh-wuh'. Well, dude, you were laughing at that. I just saw that." Then Falloon jumped to the other side of the table in caution. But Johnson claimed himself down immediately and the interview went smoothly thereafter.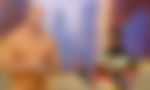 ADVERTISEMENT
Article continues below this ad
Talking about Johnson calming himself down at the last moment, he usually does this for comedic effect in interviews with Kevin Hart. Hart and Johnson have shared a fruitful and comedic chemistry ever since 2017's Central Intelligence. Since then, we have seen both of them in 5 movies together. Because of this deep connection, fans have a theory brewing.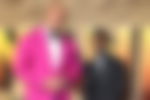 Fans think that because of such a strong bond, Johnson will make sure that Hart becomes a member of the DCEU cast. Alongside his Black Adam character, there are multiple characters that Hart could appear as. More than that, the DCEU brand also needs some comedic flair to the movies, and who better than a master of comedy himself, Kevin Hart?
ADVERTISEMENT
Article continues below this ad
WATCH THIS STORY: 50 Years of The Rock: Dwayne Johnson's Greatest Achievements in WWE
Tell us what you think of Johnson's outburst on live television in the comments below. Also, tell us if you would like Kevin Hart to be in the DCEU.