"Tribal Chief"- Is WWE aiming for Roman Reigns vs The Rock
Published 09/19/2020, 8:30 AM EDT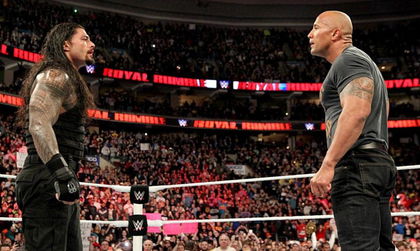 ---
---
Roman Reigns is currently the most talked-about Superstar among the WWE Universe. He made an unexpected return to WWE a few weeks back at SummerSlam.
ADVERTISEMENT
Article continues below this ad
Not only the timing, but the person he became after his return shocked the WWE Universe. Roman Reigns was no more the people pleaser and good guy, he had come back as a no-nonsense heel.
ADVERTISEMENT
Article continues below this ad
Five days later, the 'Big Dog' dropped another bomb, aligning himself with Paul Heyman. Two days later, he wrecked Braun Strowman and Bray Wyatt and left with the Universal Championship at Payback.
The following Friday on SmackDown, Paul Heyman made some huge claims. Heyman claimed that Roman Reigns was ready to be the "Tribal Chief" of the Samoan Family.
The tribal chief may just be a normal rank or phrase for the layman. But in the region of American Samoa, this position has a lot of respect and responsibility.
The family consists of very respectable members like Rikishi, The Usos, Nia Jax, Yokozuna, Umaga, the late Rosey. Sean Maluta and Simone Johnson are the future of this family, currently training in WWE developmental.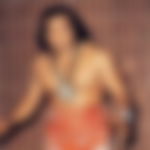 The first-ever famous head of the family was Peter Maivia – the grandfather of WWE legend The Rock. The current chief is believed to be Arthur Anoa'i Sr. However, if Roman Reigns wants to achieve the top position in the Samoan family, he may have to go through a 'Rock'.
The Roman Reigns-Jey Uso feud can lead to Reigns facing The Rock at WrestleMania 37
The battle of the two brothers will certainly attract everyone's eyeballs. The Rock can sell out an arena just with his name, while Roman Reigns is currently doing some fine work alongside Paul Heyman.
Given the current character of Roman Reigns, this is the perfect juncture in WWE history to make the two cousins face-off. The 'Big Dog' is currently the best heel in the WWE and The Rock is one of the most loved Superstars of all time.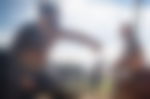 This match is capable of being one of the best WrestleMania main events of all time. This could also be the first main event where the Universal championship would be of less importance, ever since its inception.
The Rock has announced his retirement from wrestling a long time back.However, if WWE has taught people one thing, it is to never say never.
ADVERTISEMENT
Article continues below this ad
Many legends have come back for that one match and this could certainly be The Rock's that one match. Two cousins from one of the biggest families in wrestling at the showcase of the immortals? It surely doesn't get any bigger than that.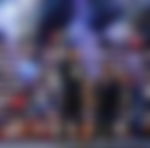 ADVERTISEMENT
Article continues below this ad