"It Actually Scares Me"- Former WWE Superstar Paige Comments on a Potential Return to Wrestling
Published 04/17/2021, 8:15 AM EDT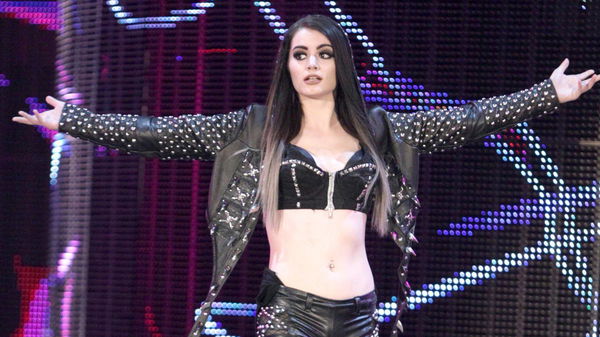 ---
---
In the list of WWE superstars who retired because of severe injury, three names stand out. Out of those three, two names have returned to the ring and even headlined WrestleMania 37. The third superstar on the list, former Diva's Champion Paige, is still pondering over a potential return to the ring.
ADVERTISEMENT
Article continues below this ad
Paige reacts to Daniel Bryan and Edge's return to wrestling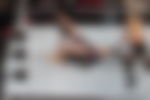 In 2011, Edge retired from in-ring competition after several neck injuries which required him to undergo triple fusion neck surgery. In 2016, Daniel Bryan retired, citing the same reasons as the Rated R-Superstar. Paige followed suit in 2018, announcing her retirement after she broke her neck at a WWE live event.
ADVERTISEMENT
Article continues below this ad
On the Oral Sessions podcast with Renee Paquette, Paige commented on how she felt when Edge and Daniel Bryan made their triumphant returns to wrestling.
"It feels really good to see, especially Edge to come back because we do have very similar injuries. And him and Beth Phoenix have both reached out to me, which I would love if I ever come back to face Beth Phoenix. I feel like she would just, first of all, make me look a million dollars, but she would protect me at all costs."
She continued, "I got chills when I saw Bryan and Edge like, talking to each other like, backstage and stuff. "I was like, 'damn that's so inspiring, like that makes me feel good. I will get my neck checked really soon just to see the progress of it, and hopefully it looks good.
"I'm not saying in any way, shape or form that they're gonna clear me to come back. It's literally just a checkup, but I am intrigued to know like how my neck has progressed for sure."
Does returning to wrestling scare her?
Returning to wrestling after a major surgery leads to a lot of stress. The risk of re-injuring a part of your body that could paralyze you is a scary thought to have. Paige feels the same about a potential return to WWE.
"It feels good and, honestly, it actually scares me as well to maybe come back to wrestling because I really want to and I would come back tomorrow but I'm always gonna have in the back of my head, like what if something happens and I do get paralyzed?
ADVERTISEMENT
Article continues below this ad
"So it does scare me. I know I'm not gonna be fully ready mentally to come back, but watch out world! Because when I am mentally ready to come back, everyone's in trouble!"
Her return to the ring will be the most inspiring story told in WWE. Will we see the Anti-Diva return to the ring soon, and will she get her dream match against Beth Phoenix?
ADVERTISEMENT
Article continues below this ad