"It Gave My Career a New Life"- Mick Foley Opens Up on his Rivalry with The Undertaker
Published 06/07/2021, 8:15 AM EDT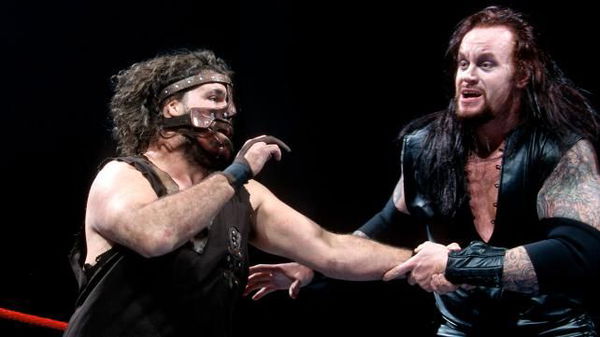 ---
---
In a career that spanned decades, fans will always remember Mick Foley for his rivalry with the Undertaker. Although we remember one spot from an iconic match, there's a lot more to that iconic rivalry. The Hardcore Legend detailed his journey with wrestling's most iconic figure.
ADVERTISEMENT
Article continues below this ad
Mick Foley opens up on his rivalry with the Undertaker
ADVERTISEMENT
Article continues below this ad
Although Vince McMahon wasn't sold on Mankind, the rivalry with Undertaker changed everything. With the Deadman character losing effect, the rivalry with Mankind allowed Taker to break the shackles and gain more creative freedom.
The matches improved in quality, and he became a WrestleMania headliner the following year. Foley talked about this in detail with journalist David Bixenspan.
"I saw a statistic that said that I was 0-14 [against The Undertaker] before the King Of The Ring match in 1996, and following [that match] I lost 15 more matches [against him]. So I was 1-29, but I won the one that counted. But at 0-14 the night I walked into that building in Milwaukee, I had no idea that my streak was going to end (laughs); it came as a big surprise to me and the fans."
We obviously come down to the match at the 1998 King of the Ring. This match changed the complexion of both Mankind and Undertaker's careers, and they became instant icons. While the win in 1996 was his most important one, the match in '98 was the defining moment in his career.
"If my name is going to be synonymous with one other person, you have no idea how proud I am that it's The Undertaker. I talk about the fact that we may not exchange Christmas cards, and that I personally don't have his contact information–(laughs) I really don't!–but we have a bond that match gives us that will outlast us both. It's kind of, in a way, bigger than both of us." (H/T Babyface v Heel)
Watch This Story: Unexpected Tag Team Partners of the Undertaker
The rivalry revived his career
ADVERTISEMENT
Article continues below this ad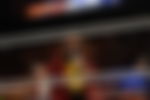 Mick Foley's feud with the Deadman proved the cliche 'there's no shame in losing to the Undertaker'. In the same interview, he talked about how this rivalry boosted his career and freshened Taker's as well. The Mankind character became a success with Vince too, who then pushed him to the top.
"We really had a nice run of matches at house shows. I'm proud of everything we did on pay-per- view and TV, even the much-maligned Boiler Room match, which is like my unloved stepchild of pay-per- view matches. But I think our house shows were right up there in terms of quality; we put a lot into them, and got a lot out of them. It gave my career a new life, and was a nice boost to The Undertaker as well."
ADVERTISEMENT
Article continues below this ad
In 1998, Foley entered the WWE Title picture and began his feud with the Rock. A year later, he was WWE Champion at the company's second biggest PPV of the year.