"It Made Me Look Like an Animal"- Kurt Angle Reflects on Randy Orton's 2006 Suspension
Published 05/29/2021, 1:00 PM EDT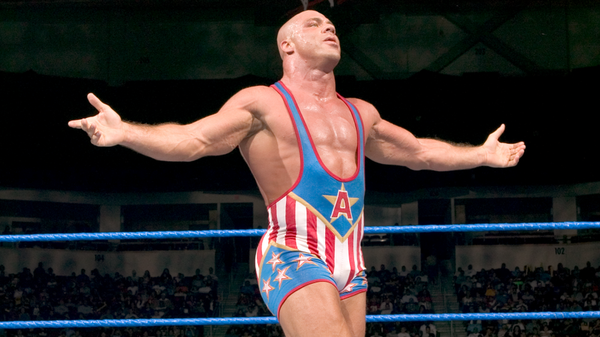 ---
---
Randy Orton got himself suspended from WWE in 2019. They attributed the suspension to anger management issues, although Orton sees it differently. Despite the suspension, Orton returned better than ever and had a Grand Slam career, but what did Kurt Angle think of his suspension in the first place?
ADVERTISEMENT
Article continues below this ad
Kurt Angle and Randy Orton were friends off screen
ADVERTISEMENT
Article continues below this ad
Kurt Angle and Randy Orton share a long history, and they're actually good friends. It was Angle who was Orton's last feud before his unfortunate suspension. They faced off in ECW and at WrestleMania 22 in a World Championship match.
On the Kurt Angle Show, Angle explained his side of Orton's suspension and what part he played in it. He first began by explaining his friendship with the Viper.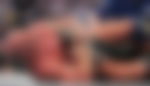 "Randy was 21 when he started and he was just a young kid. He needed a mature; he had to make some mistakes in order to capitalize from it and it made him a better human being. He's very well-centered now, he's very giving, very kind. When he was younger, he was a little more selfish, and it was all about him.
"You know he was just immature, but he needed to develop a little more to become a better human being. And he did a phenomenal job. You heard him last week on the podcast, he's a different person now completely.We were pretty good friends; we connected quite a bit, you know. We would travel with each other every once in a while. When Randy first started, I traveled with him quite a bit, and then that didn't last that long."
Watch this Story: WWE Superstars who Underwent Impressive Body Transformations
What part did Angle play in the suspension?
ADVERTISEMENT
Article continues below this ad
For his sixty-day suspension, Orton needed an angle for him to go out. Fortunately, he found the right person in Kurt Angle. On an episode of SmackDown, Angle kayfabe broke Orton's ankle.
"I mean, Randy was getting suspended; he needed a storyline to take him out. And you know the injury thing worked, so it made me look like an animal, like a monster, and that's what I wanted. I wanted a push and you know that's what the company gave me. I think they were trying to keep me happy at the time."
Angle and Orton's relationship has blossomed into a genuine friendship, and the Viper even appeared on his podcast to talk about his career. If there's any wrestler not named Undertaker that Orton has benefited from, it's the Olympic Gold Medalist.
ADVERTISEMENT
Article continues below this ad