"It Scared the Hell Out of Me" – Kurt Angle Recalls an Embarrassing Entrance from His WWE Career
Published 06/21/2021, 9:00 PM EDT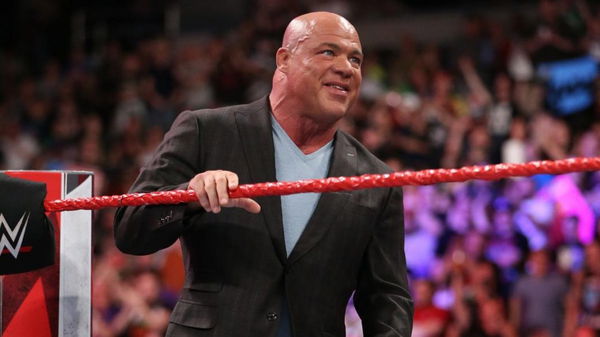 ---
---
One of the best elements to WWE entrances are pyros. It adds the energetic effect which hypes the audience and creates the environment for the matches. Unfortunately, Kurt Angle did not have an enjoyable experience with pyro for the first time.
ADVERTISEMENT
Article continues below this ad
While in conversation with Conrad Thompson, Kurt Angle revealed that he had forgotten about his pyro. He kept walking down the ramp, and when it went off, it scared him to bits.
"We didn't really get affected by pyro because we were so focused on our matches. It didn't bother me that much. But, at the first time I got pyro, I forgot about it. I walked out to my entrance music, I was supposed to stop and put my hands in the air and my pyro was supposed to go off. I forgot, I kept walking down the ramp and the pyro went off, I was like 'holy sh*t!' It scared the hell out of me. I turned around and you could tell I was scared to hell from that. It was a little bit embarrassing but I played it off like I was supposed to."
ADVERTISEMENT
Article continues below this ad
Even though he played it cool, the overall sound can take someone who isn't prepared for the pyro by utmost surprise. Nevertheless, he got used to it later, and this incident did not repeat itself.
Kurt Angle might return to WWE for a last match
Angle started John Cena's career, and he wanted Cena to finish it. However, when he pitched the idea to wrestle Cena at WrestleMania 35, WWE did not make it happen.
He hadn't gone to John Cena directly, therefore, he doesn't know if it was Cena who rejected it. Nevertheless, John Cena was present at the arena at WrestleMania 35, and Angle was rather furious upon seeing that. Even though he spoke to Cena, he did not ask him why the match didn't go through.
ADVERTISEMENT
Article continues below this ad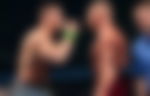 Now, John Cena has hinted at a potential return. In fact, the company is aiming to book Cena against Roman Reigns for SummerSlam 2021. On learning about Cena's return, Angle hinted at a possibility of having his dream retirement match, and as a result, a potential return.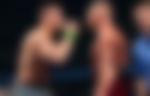 ADVERTISEMENT
Article continues below this ad
Even though nobody has confirmed this, and it can be a joke, but the thought of Angle coming back to wrestle Cena has everyone's heart rate elevated!