"It Still F***s Me Up" – Former WWE Superstar Reveals Why He Took a Shot at Goldberg
Published 08/15/2021, 7:30 AM EDT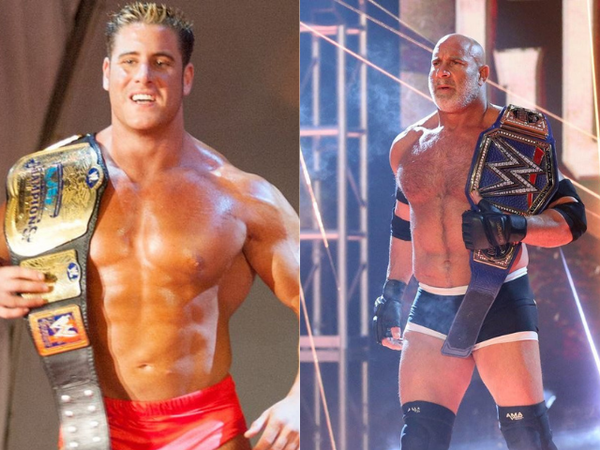 ---
---
Rene Dupree appeared on That 90s Wrestling Podcast and spoke about the time when Goldberg dislocated his collarbone.
ADVERTISEMENT
Article continues below this ad
According to Dupree, during a pre-tape, Goldberg hit him with a French Flat and they had to do five takes. Even to this day, it hurts him to flex or use his shoulders. In fact, Dupree is positive other pro-wrestlers in the industry who have worked with Goldberg will say the same thing, i.e., he is dangerous in the ring.
Now, Dupree returned to That 90s Wrestling Podcast to clarify why he specifically told that story about Goldberg during the previous conversation.
ADVERTISEMENT
Article continues below this ad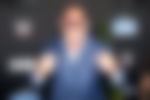 "You asked me about the gentleman, Goldberg, and I told the only story I had. It's 18 years ago and the only the reason I bring it up is because it still f***s me up. I can't lift dumbbells in the gym, I can't press dumbbells. I have so much pain in this shoulder from 18 years ago. The reason I got through it is because, and don't forget, I'm still on a full-time schedule, I had to get a cortisone shot to get rid of the pain right. Well, anybody who's knows anything about cortisone shots will tell you that it does more harm than good long term."
"Listen, I don't follow the internet wrestling community. I had no idea that there was this big f*****g thing against Goldberg. I had no idea. Like I told you, I have a business to run. You asked me a question, and I gave you the only story I had about the guy." H/t That 90's Wrestling Podcast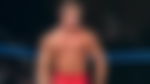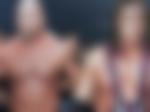 Rene Dupree clarified himself after Booker T responded to his previous comment about Goldberg
WWE Hall of Famer Booker T spoke to Brad Gilmore about Dupree's comment on Goldberg on The WWE Hall of Famer.
According to him, Dupree should have spoken up about the injury when it happened and not years afterwards.
He believes that anybody would get jealous to see Goldberg getting a bigger push with less time. However, it's not okay to hate on him for that reason.
ADVERTISEMENT
Article continues below this ad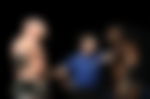 Watch This Story: John Cena to The Undertaker: WWE Superstars Who Took Out Two Opponents at a Time!
"I could be wrong, but when I hear talk like that, as far as, 'He broke my collarbone.' The time to speak up about that collarbone thing was back then and say, 'Bro, what the hell are you doing? Are you about to hurt me? Hit me like that one more time and see what happens. We can fight.' I'm just saying that's what I would have said. I wouldn't be talking 15 years later about how bad it hurt. I just hate to hear people talk like that. I'm sure he wishes he was the person in that spot where he was the guy in that spot."
ADVERTISEMENT
Article continues below this ad
Booker T clarified he respects Rene Dupree but he didn't expect Dupree to hate on Goldberg years after the incident.