"It Was A Lot To Take In" – WWE Legend Beth Phoenix Opens Up on Her Devastating Injury During Her First Singles Match
Published 03/29/2021, 8:15 AM EDT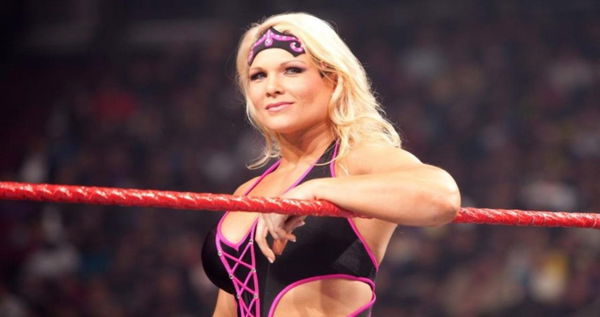 ---
---
Injuries are a daily affair in WWE. The amount of hard work, training, and risky maneuvers often send the performers into a frenzy. WWE Hall of Famer Beth Phoenix, however, got injured by a slap!
ADVERTISEMENT
Article continues below this ad
As her "WWE Icons" comes close to airing, WWE is uploading candid interview snippets with Phoenix. In one such clip, she recalled breaking her jaw from a slap, and that too, in her first singles match in WWE.
In her debut match, Phoenix was going to face Victoria. "I'm finally going to have my debut as a singles wrestler, and I'm facing Victoria, and we had something planned where I was supposed to slap and then slap back. When Victoria hit me, I had had my mouth open ever so slightly."
ADVERTISEMENT
Article continues below this ad
"I knew something was wrong. I stuck my tongue between my teeth and I was like 'Oh there's a gap there.' So I thought something had happened and I'd lost a tooth," Phoenix said.
However, it was fellow WWE Hall of Famer Trish Stratus who realized something was wrong. She helped Phoenix through the match and took her straight to the medicals.
"I'm sitting there and I'm kinda like 'guys, I just lost a tooth, I'm sure it's okay. I'm sitting on the thing and then they opened my mouth like this and I saw everyone in the room recoil [jumps back] like that and that's when I knew it was probably bad."
Beth Phoenix shattered her jaw and needed plastic surgery to fix it
As strange as it sounds, Beth broke her jaw completely from one slap. Fellow icon Mickie James also recalled how devastating the sight was.
"I get x-rayed. They said your jaw is shattered, dislocated, displaced. One mandible's up, one's down. You have to have full plastic surgery to put everything back. You have to have steel plates in your face and screws, and it was a lot to take in."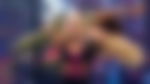 ADVERTISEMENT
Article continues below this ad
It was equally devastating for Phoenix as she thought her career was over after one match and one botched move. She cried and thought, "Hold it. I just didn't understand why, after so many years, things were going to end like this and set me back."
After the injury on June 5, 2006, she came back and got sent to Ohio Valley Wrestling rather than back to Raw. Phoenix re-debuted on Raw on July 9, 2007.
From this injury-clad debutant, Phoenix went on to become a four-time Women's Champion. After becoming a Hall of Famer in 2017, Phoenix serves as a color commentator on NXT.
ADVERTISEMENT
Article continues below this ad