"It Was Just So Bad" – Paige Recalls an Embarrassing Promo with Roman Reigns
Published 04/03/2021, 1:00 AM EDT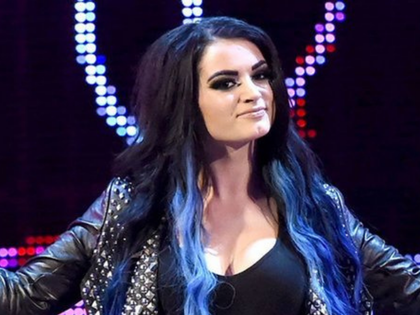 ---
---
WWE Superstars often collaborate backstage to help each other with various aspects of in-ring work. One of such unexpected pairings comprised Paige and Roman Reigns, who worked together in behind-the-scenes promos. However, there was one promo that embarrassed her, and she didn't want to go through with it.
ADVERTISEMENT
Article continues below this ad
During her conversation with Renee Paquette, Paige revealed that Dusty Rhodes wanted her to read a love letter to Reigns, in an attempt to break up with him. This was for a Florida Championship Wrestling promo class.
"I was so embarrassed, and then I had to look at him and do this promo, and it was just so bad. The promo the next week, he [Dusty Rhodes] was just like, 'Okay, baby, here he is again, Leakee [Paige], go up there, baby. You're gonna do another one'.
ADVERTISEMENT
Article continues below this ad
"He was like, 'Pretend you're reading a love letter. I wanna see all the emotion in your face, baby.' So I had to pretend to read a love letter and I was like, 'Urgh, this is so embarrassing.' So yeah, that stuff would happen all the time." H/t SKWrestling.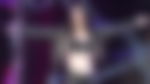 WWE never booked Roman Reigns and Paige for any in-ring segments or storylines. Reigns moved to the main roster in 2012 while Paige moved to NXT in 2014.
Possibility of Paige returning to WWE
Paige took a break from the ring after she suffered a neck injury. She  wants to return to the ring soon but is skeptical considering the possibility of another injury.
"It [neck] feels good and, honestly, it actually scares me as well to maybe come back to wrestling because I really want to and I would come back tomorrow but I'm always gonna have in the back of my head, like what if something happens and I do get paralyzed? So it does scare me.
"I know I'm not gonna be fully ready mentally to come back, but watch out world! Because when I am mentally ready to come back, everyone's in trouble!"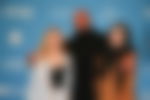 It'll be quite exciting to witness the two-times Divas champion return to the ring after all this time. Undoubtedly, she'll return stronger!
Roman Reigns puts his title on the line
ADVERTISEMENT
Article continues below this ad
Coming to Roman Reigns, he's preparing for his fight against Edge and Daniel Bryan in a triple threat match at WrestleMania. Reigns will put his WWE Universal Championship on the line.
Initially, this match was supposed to be just between Edge and Reigns. However, Adam Pearce gave Daniel Bryan another chance to win the title and converted it into a triple threat match.
Roman Reigns and Edge are not happy with this decision!
ADVERTISEMENT
Article continues below this ad