WWE Superstar Daniel Bryan recently appeared on the latest episode of WWE Backstage. Bryan discussed his career and reminisced about his stories with the hosts.
During the conversation, Daniel brought up and did an in-depth discussion of his 2012 storyline with CM Punk.
Daniel showed his respect for Punk and talked about how much fun the matches and spots were. He seemed elated and complimented Punk on his in-ring abilities.
The feud wasn't all merry joy as Bryan talked about the one thing in the feud that rubbed him the wrong way. It was the fact that his matches with Punk were given the mid-card space even though they deserved the main event.
Bryan is certainly not wrong here. He and Punk were hot during that time, and no one from the Universe would have glared if Daniel Bryan or CM Punk headlined a pay-per-view.
Bryan then stated:
John Cena versus John Laurinaitis, that was in the main event, but Punk and I had a title match and it was like this weird thing where we had three PPV title matches. Two singles, where none of them were the main event, and then the other one, we get Kane involved! So, I remember being in these title matches and be like, 'Hey, let's go out and really show them.
Bryan here is referencing to the time John Laurinaitis and Cena were doing the people's power gimmick. Laurinaitis was the General Manager and Cena fought him so that Laurinaitis could be fired.
That match was bad and the Bryan-Punk match was superior to it in terms of spots and storytelling. Thus, this frustration showed by Bryan is completely justified.
Daniel Bryan and CM Punk future match?
This interview here could be WWE's way of at least giving some backstory context for justifying a Punk-Bryan match if Punk ever decides to come back to wrestle. The probability of that happening is negligible but that does not stop the fans from speculating on the interview.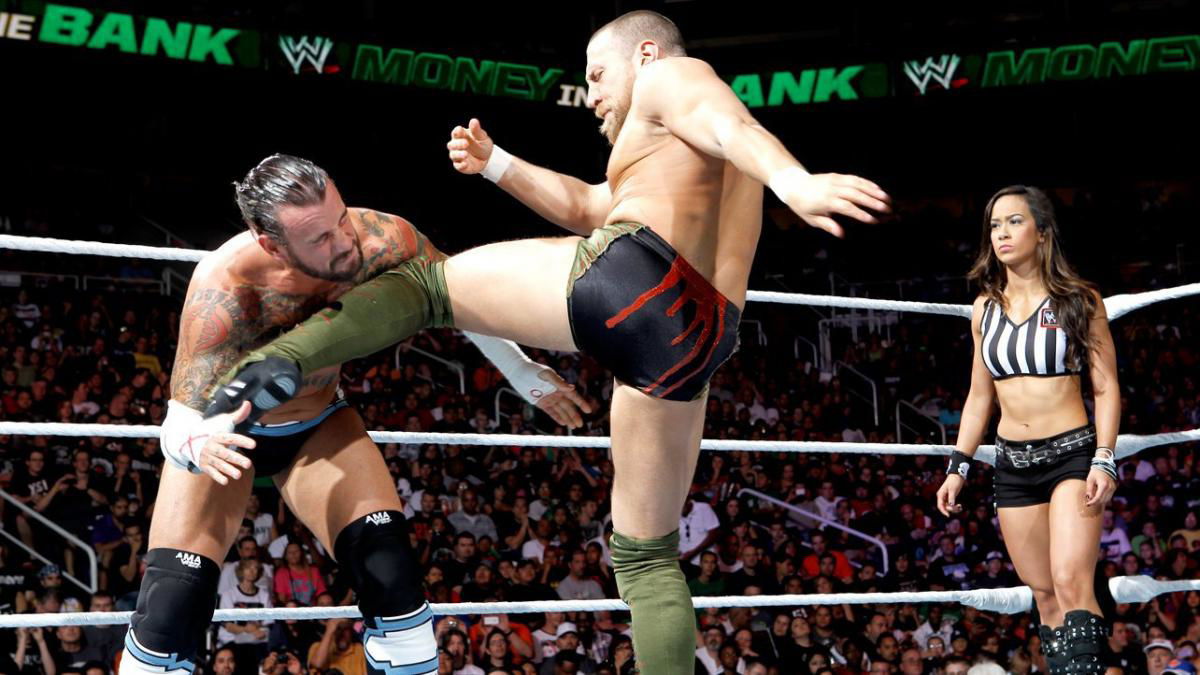 The interesting thing here was that it was Daniel who buried WWE booking instead of CM Punk. Bryan is still considered a top guy in the company and is rumored to win the Intercontinental Championship on Backlash.
For him to bury WWE booking at this stage is weird, to say the least. This may lead to some future storytelling as no one knows about Vince's thinking.
But, the probability of this interview to not be referenced again also exists because that is how WWE works.
Even if WWE has some plans for these two, it would happen in front of a live audience and thus the speculations can end for now.