"It Wasn't a Smart Move"- Kurt Angle Reflects on Wrestling with a Broken Neck
Published 05/01/2021, 12:43 PM EDT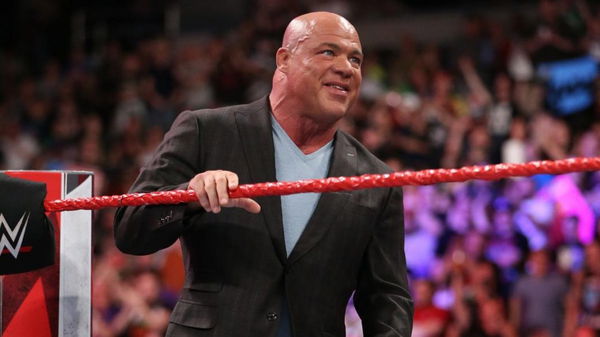 ---
---
Kurt Angle has dealt with injuries his entire career, including during his Olympic gold medal win. However, it hasn't deterred him from becoming a wrestling machine. While wrestling with injuries took a larger toll on his body in the long run, the short-term gains seemed crucial.
ADVERTISEMENT
Article continues below this ad
Kurt Angle talks about breaking his neck against HBK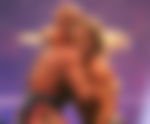 In 2005, Angle had a brilliant feud with Shawn Michaels. HBK challenged Kurt to a WrestleMania showdown, where he infamously tapped out to the Ankle Lock. Kurt lost the rematch at Vengeance, but moved to Raw in the 2005 Draft.
ADVERTISEMENT
Article continues below this ad
They resumed their rivalry on Raw in what was their rubber match. While the 30-minute Iron Man match ended 2-2, Angle walked out of the sudden death overtime match. While this was excellent heel work, turns out Angle broke his neck again, delivering an Angle Slam from the top rope.
On his podcast, Angle revealed the details of the injury and how he continued to wrestle with a broken neck
"It was our rubber match, and it was on Raw, I think, right? And I did an Angle Slam from the top rope and landed on the back of my head. I broke four vertebrae in my neck again. The thing is, I went back to the doctor and the good thing was no discs moved. They stayed in place; the vertebrae were broken, they were cracked.
"I asked him if I could still wrestle because I knew I was eventually going to get the World Title because I stayed healthy for so long. And this setback would've set me back even further, and I probably wouldn't have won another World Title in WWE for the duration that I stayed there."
He continued to wrestle with the broken neck
Despite the painful injury, Angle received good news from his doctor and continued wrestling. Because the discs in his neck were intact, the doctors cleared him to wrestle. He not only won the World Championship with a broken neck but also put on one of the best matches in WWE history.
ADVERTISEMENT
Article continues below this ad
"It was important to me to stay in the game and get another World Title. So I asked him if I could keep wrestling and he as long as you're careful you'll be fine. So, I did wrestle, I won the World Title with my neck broken against Mark Henry. Then I actually wrestled Undertaker at No Way Out with my neck broken."
Angle confessed the decision to wrestle wasn't smart. The premise of his match against Taker at No Way Out was Angle's neck vs Taker's ankle, which could've resulted in further damage.
"It wasn't a smart move, but it was something that I felt that I needed at the time," said Angle.
ADVERTISEMENT
Article continues below this ad
He beat Taker but lost the title at WrestleMania to Rey Mysterio and left WWE later that year.