"It's a Loss for the Company" – Booker T Reacts to WWE Releasing Samoa Joe
Published 04/20/2021, 8:30 AM EDT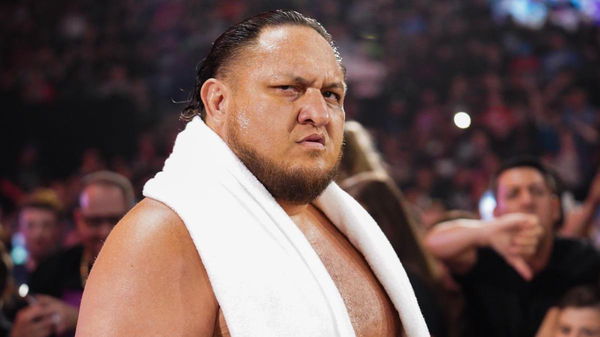 ---
---
WWE recently made headlines as they replicated a scenario from back in 2020. When the pandemic hit, the company released several Superstars due to budget cuts. Recently, the company did the same and released nine Superstars, including SmackDown commentator Samoa Joe.
ADVERTISEMENT
Article continues below this ad
While some were expected, Joe's release was a shock. Many across the WWE Universe reacted negatively to the company releasing the Samoan Submission Machine. One such reaction came from the two-time WWE Hall of Famer Booker T.
He revealed why the release of Joe was shocking to him, and that he could relate to the professionalism of Samoa Joe. Booker T claimed both of them were "utility guys".
ADVERTISEMENT
Article continues below this ad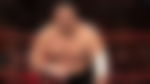 "Joe's like, he's like me. It's kind of like a utility guy, all right? You need me over here? Alright hit, I'll do that. You need me over here? I'll do that, you know? And be content with actually doing that and not being consumed with 'man, I got to get back in the ring. I'm missing the boat'. You know what I mean?
"I just did not see Joe as one of those guys but am I surprised that Joe was on the list? I must say 100 percent, I am, I don't know the ramifications of what happened or anything like that, but I do think that you know, it's a loss for the company."
Undoubtedly, releasing Samoa Joe took the industry by storm. The only reason WWE can use to justify this is pointing out his absence from the ring because of injuries.
Samoa Joe had to shift to commentary from wrestling
Booker T discussed how Joe went over to commentary after he suffered a concussion while shooting a commercial. However, even if he wasn't acting as an active pro-wrestler, his mic skills made him worthy of the commentators' table.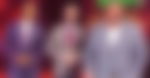 ADVERTISEMENT
Article continues below this ad
"The one that stuck out among most was Samoa Joe who has been playing a commentary role as of late after getting hurt. I think, at the commercial shoot, yeah, think he got a concussion at a commercial shoot and he was, you know just on the sideline."
With Joe gone from WWE Raw, WWE shifted Corey Graves from SmackDown to Raw. On the other hand, WWE hired Pat McAfee to replace Corey Graves on SmackDown.
As of now, Samoa Joe hasn't revealed what he plans to do next , but fans expect some major news soon, considering Joe still has a lot of fight left in him.
ADVERTISEMENT
Article continues below this ad