"It's a Sad Time"- Drew McIntyre Breaks Silence on WWE Releasing Superstars
Published 07/10/2021, 12:13 PM EDT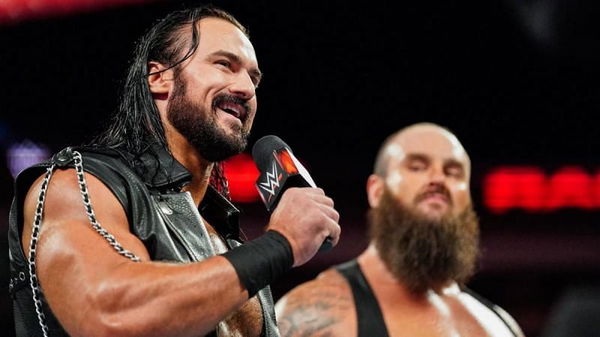 ---
---
After WrestleMania 37, WWE released a bunch of huge names, from former champions to up-and-coming talents. While many assume their association with WWE has ended for good, the door is always open for them to return. One such superstar who returned after being released by WWE was Drew McIntyre.
ADVERTISEMENT
Article continues below this ad
Drew McIntyre reacts to recent WWE releases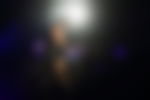 Drew McIntyre had a meteoric rise to the top before he slipped down the card faster than his match with Goldberg at the Royal Rumble. A former Intercontinental Champion, McIntyre ended up becoming a jobber alongside Jinder Mahal and Heath Slater. 3MB was the most disposable group in WWE, and they eventually released McIntyre in June 2014.
ADVERTISEMENT
Article continues below this ad
Three years later, McIntyre returned to WWE bigger than ever, both literally and figuratively. After a bright run in NXT, where he clinched the NXT Championship, he debuted on the main roster once again in April 2018. Now, he's a two-time WWE Champion and an integral part of the company's future. Speaking to IBI Times, McIntyre claimed the released WWE superstars can go down the same path he did.
"You know, when the releases happen, it's a sad time. We're gonna miss seeing a lot of our superstars regularly every week (on) television. But at the same time, it is a huge opportunity. That's the way I look at it. Perhaps some of the superstars that were released weren't particularly happy with their position."
"Now, they have an opportunity to go out there and reinvent themselves and the world's opening back up. The wrestling scene was thriving and will be thriving again very soon with live fans back in the building all across the world. And they'll get the chance to go out there and try something different. Really make their own name and create their own buzz."
How did Drew rise to the top of WWE in his second run?
In his second run in WWE, McIntyre achieved greatness and finally became a main event talent. He held the WWE Title twice, won the Tag Team Championships, won the Royal Rumble and beat Brock Lesnar at WrestleMania.
"I was so fortunate that when I was released from the WWE, that's exactly what my mindset was–I'm gonna put the image out that I see myself as, as opposed to what others see me as. Thankfully, it caught on. I was given a lot of opportunities outside of WWE to make my name and it brought me back to WWE and to the top of the mountain."
ADVERTISEMENT
Article continues below this ad
"There are so many talented individuals that just got released. They can do exactly the same [as I did]. If they've got the work ethic and the passion, they're gonna make it happen and I'll see them all again one day"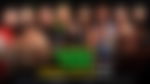 McIntyre will enter the Money in the Bank ladder match this coming Sunday. Will he win and walk out with the opportunity to become a three-time WWE Champion, or will his friend-turned-foe Jinder Mahal cost him a big win?
ADVERTISEMENT
Article continues below this ad