"It's a Tough World"- The Undertaker Shares Priceless Advice to Aspiring WWE Superstars
Published 05/13/2020, 5:27 AM EDT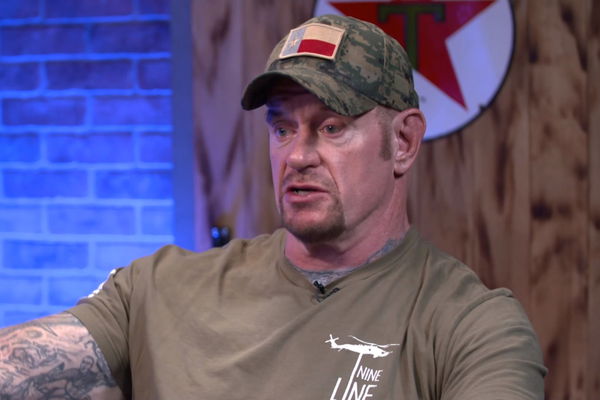 ---
---
WWE Superstar The Undertaker recently sat down in an interview, speaking about the younger generation and his advice to them. 
ADVERTISEMENT
Article continues below this ad
The Undertaker, or Mark Calaway in the interview, stressed that the superstars needed to be passionate to succeed. Mark spoke about the casual attitude the newcomers have in the industry, and how it hurts the brand overall. "Lotta people look at what we do and think "oh this is easy, oh shoot I can make a dollar," you're just wasting your time," Mark stated. 
His main advice to the younger stars was to always stay hungry."Never be content. Never settle for where you're at," The Undertaker said. He went on to say that the superstars always had to stay ready for their next challenge and opportunity.
ADVERTISEMENT
Article continues below this ad
"If you don't continue to strive to be at the top of the page and to have your name there, and to be the main event guy, then you're wasting your time."
The Undertaker appreciated the dedication and skill that he and many of his peers had. He further said that his dedication to the performance elevated the sport to its billion-dollar status. He displayed particular respect for The Edge and Mick Foley, admiring their work ethic and skill.
"If new stars have the passion that we (referring to Edge and Mick Foley) had then the business would continue to prosper." 
The Undertaker as a Draw for Young Talent
The Undertaker (the character) was one of the reasons many young superstars today decided to join the business. Mark seemed delighted at this prospect, and had this to say – "I hope that I was able to inspire some people to succeed and come into this business and that they approach the businesses from the mindset that I had".
ADVERTISEMENT
Article continues below this ad
Calaway went in hard on the idea that WWE was only as strong as its talent. He also emphasized that talent could never come without hard work. 
The Undertaker is intent on leaving behind a legacy and an example for the new wrestlers to follow. He hopes the example he sets will preserve the business for a long time. 
"It doesn't come for everybody, but if you don't have the passion to strive for it, it's a tough world, it really is."
ADVERTISEMENT
Article continues below this ad