"It's Brilliant"- Randy Orton Reacts to Matt Riddle's Infamous Botch on WWE Raw
Published 05/10/2021, 11:57 PM EDT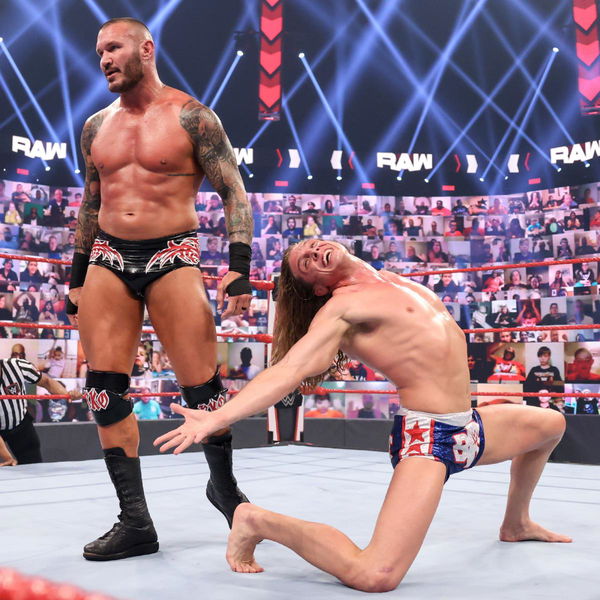 ---
---
Randy Orton and Matt Riddle are the best part of WWE Raw right now. The Team RK-Bro has the potential to become Raw Tag Team Champions and damn good ones too. However, what did Orton think of Riddle's promo botch prior to WrestleMania 37?
ADVERTISEMENT
Article continues below this ad
Randy Orton reacts to Riddle forgetting his lines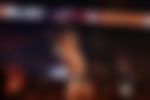 In the buildup to WrestleMania 37, Riddle began scooting around backstage and chatting up fellow wrestlers. He had interactions with many names like Sheamus, Bobby Lashley, AJ Styles and MVP, but the funniest interaction was with Asuka.
ADVERTISEMENT
Article continues below this ad
The former United States Champion caught up with the former Raw Women's Champion and talked to her about his scooter. He asked Asuka if scooters like the one he has would be famous in Japan, after which he awkwardly claimed he forgot what he wanted to say and scooted off. Cut to Asuka, who stared in Riddle's direction looking confused.
Appearing on the Kurt Angle Show, Randy Orton had a strange take on what seemed like a botch. It isn't clear on whether Riddle forgot his lines or if it was part of the promo, but it made for excellent television.
"I was there when a couple of weeks ago when he forgot his verbiage live on RAW and scooted off. Everyone was like 'Oh, it's brilliant!' or 'Oh, he forgot his words' – that was some of the best s*** I've ever seen."
Team RK-Bro and the New Day win on Raw
ADVERTISEMENT
Article continues below this ad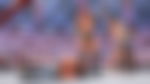 Randy Orton and Riddle teamed up with the New Day to take on AJ Styles, Omos, Elias and Jaxon Ryker. The faces looked dominant against the heels, who succumbed to the Viper. If you put AJ Styles, Riddle, Orton and the New Day in a match, you're bound to create magic.
The faces kept Omos at bay successfully while working over AJ Styles. The Phenomenal One put in an impressive performance, but it wasn't enough to stop the New Day from toying with him. Omos even missed a spot where he swung his giant hand at Riddle but missed him completely.
ADVERTISEMENT
Article continues below this ad
The ending came with Xavier Woods and Kofi Kingston swinging AJ Styles around at ringside and distracting Omos. This left Elias prone to an RKO out of nowhere in the ring, and Team RK-Bro is still unbeaten in WWE. They've registered a win against the champions now but made a bigger statement with an RKO to Woods and Kingston after the match.