"It's Life or Death"- Finn Balor Recalls the Chilling Experience of Facing Brock Lesnar in a WWE Ring
Published 01/06/2021, 9:15 PM EST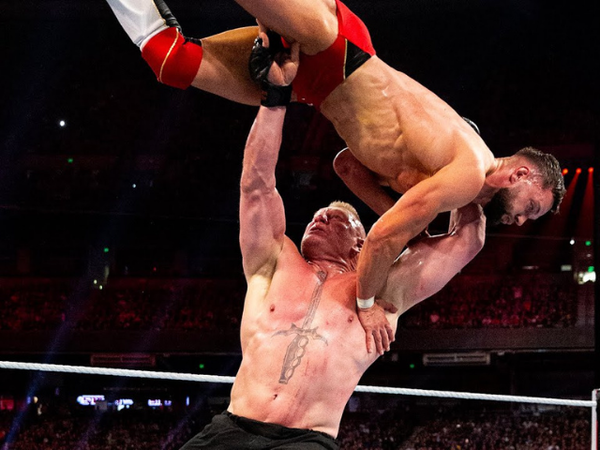 ---
---
Finn Balor believes that his match against Brock Lesnar at Royal Rumble 2019 is one of his best matches till now.
ADVERTISEMENT
Article continues below this ad
"That was a great night. Obviously Brock's reputation proceeds himself. It's very rare that you get feeling that he brings into the arena. The one thing I remember is that, you know, I've done my entrance, his music hits, he gets in the ring and it's not an act and it's not playtime. It's very, very serious and it's life or death. And it's a moment where you feel completely lost in what's happening around you. You're not acting, you're not pretending, you're not performing, you're living in this moment. And you're living in Brock Lesnar's a world. It was that it was a very, very rare moment where you're fully absorbed in what's happening in the ring."
ADVERTISEMENT
Article continues below this ad
How did Finn Balor receive this opportunity?
Finn Balor wasn't the Superstar who was supposed to battle Brock Lesnar for this match. It was Braun Strowman. 'The Monster Among Men' earned his spot as the top contender for The Universal Championship after defeating Baron Corbin at WWE TLC.
Vince McMahon removed Strowman from the match after the latter destroyed the Chairman's limo while trying to catch Corbin; Additionally, he fined the behemoth $100,000.
WWE announced a Fatal 4-Way Match between Finn Balor, Baron Corbin, John Cena, and Drew McIntyre to determine the replacement. Balor defeated Cena to secure his place at WWE's second biggest pay-per-view of the year. WWE gave Jinder Mahal the chance to become the top contender too, but Balor defeated him, keeping the position.
WWE selecting Finn Balor for this match gave his career a huge push. Even though Lesnar retained the title, everyone appreciated Balor's performance.
Another shot at The Universal Title
The NXT Champion wants to keep moving forward with his career. He claims that when the time comes, he will want to take on new challenges and title shots. However, he's content with the fact that he had the chance to hold The Universal Championship in the past.
ADVERTISEMENT
Article continues below this ad
"I don't really prioritize titles. You know, I have this strange outlook in regards to those things. I've been very fortunate to have held the Universal Title in the past. That was kind of all I needed in the sense that that's the chase, that's what you want. You know? You go get it and once you have it, you know, anything else after that is just kind of dressing on the side. With regards to titles and accolades in this business, that's not what drives me. Going out and performing to the best of my ability every night, that's kind of what drives me. You know, to be creative in the ring. To wrestle a style that, you know, I feel confident in is something that drives me."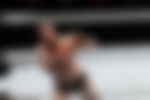 The current Universal Champion is Roman Reigns. If Balor wants another chance at the title shot, he will need to battle 'The Tribal Chief'. It also means he will need to move to WWE SmackDown and leave his WWE NXT success behind.
ADVERTISEMENT
Article continues below this ad
Do you think Finn Balor stands a chance against Roman Reigns? Let us know in the comments below.