"It's Like Fighting Mike Tyson and Muhammad Ali" – 29-Year-Old WWE Star Likens Brock Lesnar and Two Major Foes to the Legendary Boxing Duo
Published 09/07/2022, 12:00 PM EDT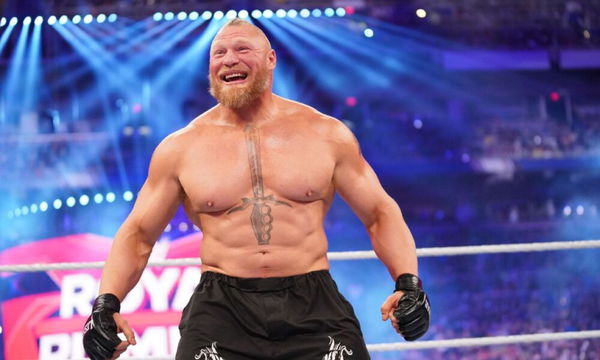 The Beast Incarnate is the most dominant ring performer in WWE's history. Brock Lesnar has always been a tough opponent and his achievements can testify to these claims. Brock Lesnar made his WWE debut in 2002 and had an early rise to success. He became the youngest WWE champion and was among the few who tasted success early.
ADVERTISEMENT
Article continues below this ad
Always skillful in combat sports, Lesnar began his career as an amateur wrestler. He then became a pro wrestler for WWE and other promotions. Post which he moved into MMA. After MMA, he again came back to WWE. Alongside Lesnar, there are a few more wrestlers who have proved their talent in other sports as well. Such as Bobby Lashley in MMA and Roman Reigns in football.
ADVERTISEMENT
Article continues below this ad
A current WWE Superstar compared Lesnar, Reigns, and Lashley with boxing greats, Mike Tyson, and Muhammad Ali. Reginald Thomas aka Reggie, a current WWE Superstar and a former WWE 24/7 Champion, compared them to the boxing legends. While speaking to ComicBook, he opened up about his choice of his future opponents. Reggie stated that whom he would like to face amongst Bobby Lashley, Brock Lesnar, and Roman Reigns.
He said, "I want Bobby to win. I'm a big Bobby fan, also a huge Brock fan. He's on my Mount Rushmore, but what Bobby has done this past year, he's been incredible. Out of the top three guys right now, who I would face between Roman, between Brock and Bobby, there's one obvious choice."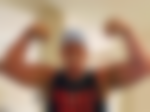 The former 24/7 Champion continued, "And it's bad to say because he is the Head of our Table, but Brock and Bobby are just two guys I do not want to be standing in front of. Our Tribal Chief is like that as well, but it's like fighting Mike Tyson and Muhammad Ali."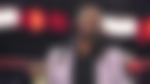 Reggie concluded by saying, "Mike Tyson is good. He can knock you out. But you know for a fact that you will get knocked out when you go in front of Mike Tyson."
Reggie also revealed his favourite moment from 2021, and a future feud he would like to have with. Reggie is a former WWE 24/7 Champion who held the title for 112 days.
When Brock Lesnar is going to return?
ADVERTISEMENT
Article continues below this ad
Brock Lesnar has always been a top-draw for WWE. He is also one of the most popular superstars in WWE. Fans love to see him get inside the squared circle. Lesnar has always been a part-timer ever since his return almost a decade ago.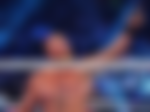 ADVERTISEMENT
Article continues below this ad
Latest reports and rumors suggest that, Lesnar might return next year in 2023. They has also advertised Lesnar for two premium events in the coming year. Heis currently the only superstar to feature in the poster of the live event, Day 1. Lesnar is also featured for WrestleMania 39, which is said to take place in April 2023.
Watch This Story: From Roman Reigns spearing Brock Lesnar to Eddie Guerrero flying off the top of it. Wildest moments in the Steel Cage Match History.