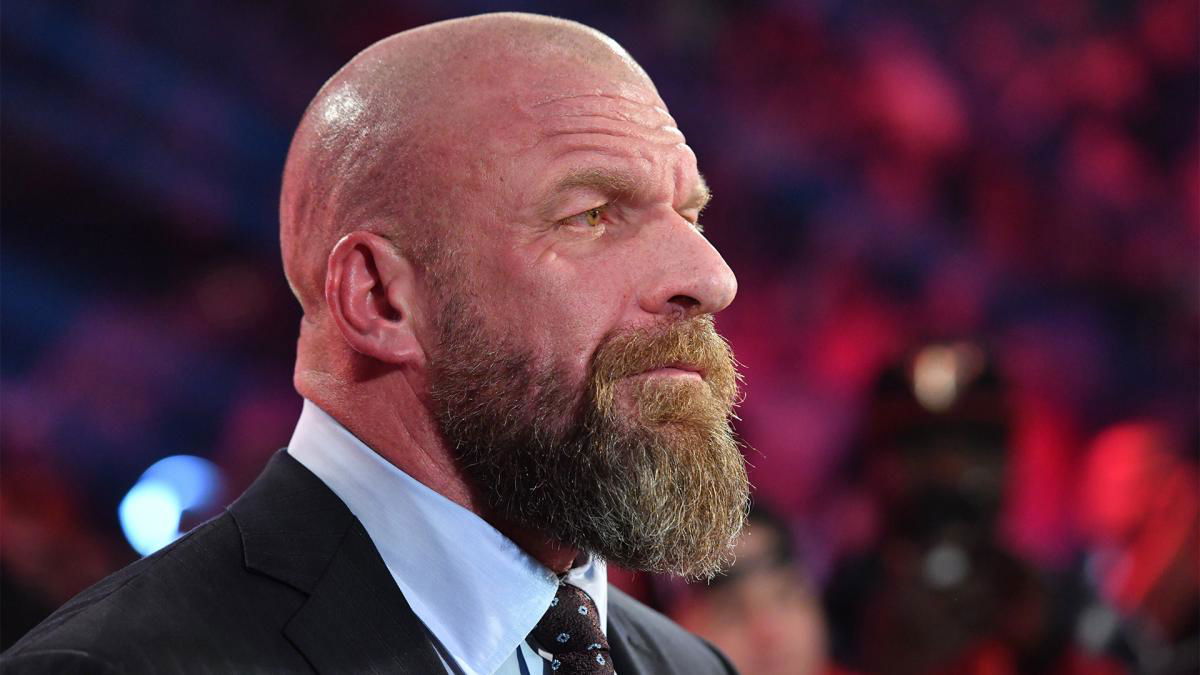 Triple H, while in conversation with TMZ, joked that Rob Gronkowski is at risk of losing his WWE 24/7 Championship anytime. According to The Game, the Tampa Bay Buccaneers tight end might lose the title to his teammate Tom Brady. 
Gronkowski won the title from Mojo Rawley back at WrestleMania 36. He then returned to the NFL. However, he has already made it clear that he has no plans of relinquishing the title. Triple H pointed out that he could lose the title any point even while in an NFL match. 
Triple H said, "It's on the line 24/7, You might end up seeing him score a touchdown, spike the ball, get rolled up and drop the title … who knows?!"
Tom Brady, a fellow Buccaneers player, might also get his hands on the title, or at least that's what Triple H said. He remarked that Brady could roll him up for the win, but Gronk could win it back the next moment. 
"I mean, geez. He throws the bomb, Gronk catches it, scores a touchdown, spikes it. Brady rolls up to high five him, shoots behind, gets the roll-up! 1, 2, 3! New 24/7 champion!
"On the next play, Gronk goes to cut behind him, and instead of the play starting, he just rolls him up and takes it back! It writes itself!" The Game said. 
Ever since its introduction, the WWE 24/7 title has changed hands faster than one can imagine. The Championship has been defended at backstage segments, airports, and even wedding ceremonies.
Seeing the title exchange hands at an NFL game would be a fun ride. 
Triple H has kept the door open for Rob Gronkowski to join WWE
Rob Gronkowski is no stranger to the WWE universe. His appearance at WrestleMania 36 marked his debut. Gronkowski appeared on this week's Monday Night RAW with a message to R-Truth.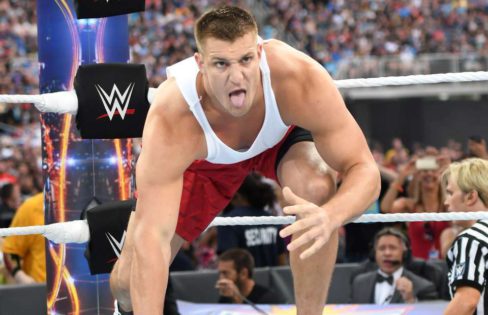 Gronkowski stated that he is ready to face Truth for the Championship anytime and that he's not one to shy away from fights. WWE also announced that they won't be stripping Gronkowski of the title. 
Triple H had earlier commented that if the Buccaneers star retires from the NFL, the door is always open at WWE. At the age of 33, the clock is ticking towards the end of his career in the NFL. If he does join WWE, he could have spectacular match-ups.