"It's Something That I Want To Pursue"- Charlotte Flair Wishes To Compete For Men's Title
Published 06/08/2020, 2:34 AM EDT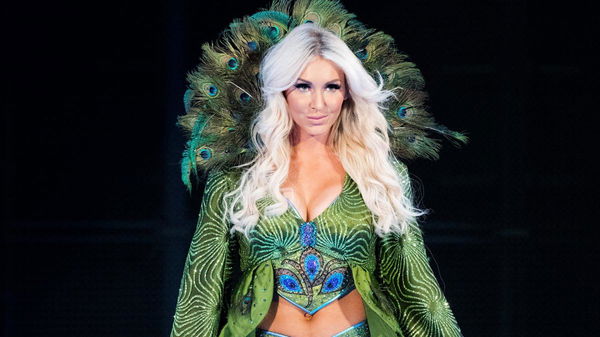 ---
---
Charlotte Flair is one of the most decorated women in modern WWE history. The Queen has won it all in the ring from the retired Divas Championship to the NXT Women's title.
ADVERTISEMENT
Article continues below this ad
The Queen is a single's grand-slam champion and has made it difficult for WWE bookers to find new achievements for her to conquer.
Charlotte can go for the Women's Tag Team title but that would be too out of character for the Queen who likes to be a lone wolf.
ADVERTISEMENT
Article continues below this ad
With this restriction, WWE might try to copy Impact Wrestling and their work with Tessa Blanchard.
Impact Wrestling gave Tessa Blanchard their Wolrd Heavyweight Championship because of how over she was with both smarks and marks.
WWE has had a reputation for copying other promotion's storylines and doing a better version of that. Therefore, having Charlotte Flair do the Tessa Blanchard role here for at least the second-tier men's championship would make sense.
Charlotte Flair recently stated this on the possibility of pursuing a men's title to Sportskeeda:
"It's something that I want to pursue but, if you look at the big picture when women are succeeding in different organizations all around the world, we're all succeeding and we're all winning from that, so for her to hold that accolade is just, we should support and be just extremely proud as a woman, to see her do that.
Because, when one's doing well, we're all doing well, and that is what has pretty much driven the Women's Revolution is we work better in numbers. So, it's not something that I think about right now. But I couldn't be more proud and happy for what she is doing for women around the world."
Charlotte Flair might want to pursue it but it doesn't seem probable.
Will Charlotte Flair get a men's title run
Charlotte Flair is a talented performer but WWE has too many amazing male performers like Ricochet and Aleister Black who aren't even in the title picture.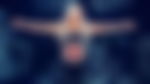 If those guys are not even in the title picture and if you give Charlotte the belt, then that is a blatant injustice to the male talent.
They are more talented than Charlotte and should be given the time to shine to get over with the fans. You wouldn't expect a man to fight for the women's title so having it the other way around isn't justified.
ADVERTISEMENT
Article continues below this ad
Imagine Johnny Gargano fighting Io Shirai for the NXT Women's title. It just doesn't feel right.
WWE bookers should instead use Charlotte Flair for making more female stars. Charlotte is a 12-time champion so she can even run a storyline in which she tries to outdo her dad's 16 championship record. She can have some exceptional matches in the process which will make the roster better.
Flair can be like Brock Lesnar. The main heel who every babyface needs to defeat to be known as the top face of the company. Whatever the case be just don't give Charlotte the men's title.
ADVERTISEMENT
Article continues below this ad
Giving Tessa the title worked in Impact because they have a small roster. WWE should not copy them and run the risk of potentially ruining Charlotte Flair or one of the men's championships.
Charlotte is a star and should focus on carrying the women's division for the future and not on the men's division.