"I've Never Watched It Back" – AEW Superstar Chris Jericho Recalls "Disappointing" WrestleMania Main Event With Triple H
Published 03/30/2021, 11:38 AM EDT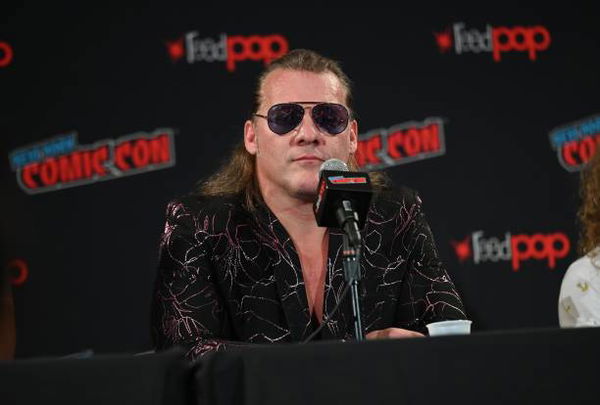 ---
---
In his long tenure at WWE, Chris Jericho main-evented a lot of pay-per-views, including WrestleMania. However, out of everything, Chris Jericho does not like his WrestleMania 18 bout with Triple H.
ADVERTISEMENT
Article continues below this ad
Jericho and Triple H match was the last event of the night, hence the 'traditional' main event. But by gravity and audience enthusiasm, The Rock and Hulk Hogan, termed as the "Icon vs Icon" match, was the main attraction of WM 18.
Jericho echoed the same sentiment in an interview with Inside the Ropes. "Let's be honest, [it was] the main event in the fact that it was on last, but the main event of the show was Hogan and Rock and I knew it," Jericho admitted. "And it was actually most of the people pitching to have their match on last. I was pitching [for Triple H and I] not to go on last."
ADVERTISEMENT
Article continues below this ad
However, Triple H, who eventually won the WWE title from Jericho that night, petitioned for their match to be the last one. Jericho could see, "the air go out of the room. That's a match, I've never watched it back, I remember being kind of disappointed in it."
In a later conversation with CM Punk about him, not main-eventing WrestleMania, Jericho proclaimed how Punk fought Undertaker and it was indeed the main event. Although it was not the last match of the night, the fans were most invested in this match.
Chris Jericho looked back at his "main event" of WrestleMania 18
The "Le Champion" of AEW believes "Just because you're on last does not make you the main event." Rightly so, impactful and intriguing matches make a long-lasting impact on the audience rather than the match position.
Chris Jericho recalls his 'Undisputed title' run being lackluster. After the loss at WrestleMania, it took him seven years to win it back again. However, the initial run was "terrible" in Jericho's opinion.
Nothing leading up to the WM18 title match was up to the mark. Yet, Jericho remains one of the main eventers in the history of WrestleMania.
ADVERTISEMENT
Article continues below this ad
"It was more of a forgotten thing, so, the buildup for the WrestleMania]match wasn't great, the positioning of the match wasn't great, and in my opinion, the match wasn't great, but, I can say I was in the main event of WrestleMania, so, there you go."
You can check his full interview below –
ADVERTISEMENT
Article continues below this ad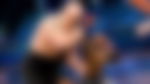 Trending Stories