Jackass Forever Star Johnny Knoxville Reveals His Grueling Training Routine for WWE Royal Rumble: "I'm Gonna Walk in the Ring and Make Their Life a Living Hell"
Published 01/26/2022, 6:30 AM EST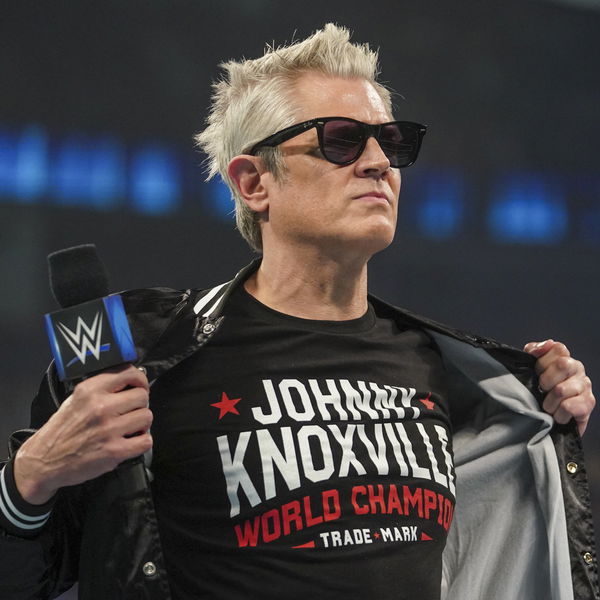 The 2022 Royal Rumble became more exciting when famous American actor and stuntman Johnny Knoxville announced his official entry into the Rumble Match. After the announcement, the actor has named dropped WWE superstars like Rey Mysterio and Brock Lesnar and indirectly mocked them.
ADVERTISEMENT
Article continues below this ad
In a recent episode of The Howard Stern Show, Johnny Knoxville spoke about his Royal Rumble debut and how he is training for it. He said, "I've just been training 24/7 Howard and flipping huge truck tires over the fence. The neighbors are so angry, truck tires weigh about the same as that pretty boy Austin Theory."
ADVERTISEMENT
Article continues below this ad
"I'm gonna walk in the ring and make their life a living hell, Howard."
Johnny Knoxville reveals how he ended up entering the Royal Rumble
Although fans know Johnny Knoxville will enter the Royal Rumble, they may not know how it all happened. During his conversation with Howard Stern, he mentioned how he got into the Royal Rumble match.
He said, "Well, we were doing a promotion backstage at the WWE and their head writer took me and Jeff Tremaine out in the hall and he's like you want to make a run for the Rumble I was like 'Yeah! what do you mean?' and he's like the Royal Rumble. I was like, 'Oh! Yeah, for sure."
Well, it is a pretty good idea for Knoxville to promote his upcoming movie 'Jackass' by entering the Royal Rumble.
Knoxville also shed light on his favorite wrestler of all time. The actor mentioned wrestling veterans like Abdullah the Butcher, Gorilla Monsoon, Haystacks Calhoun, and The Iron Sheik. Additionally, Knoxville revealed he appreciates the way WWE Legend The Iron Shiek featured on the Howard Stern Show.
ADVERTISEMENT
Article continues below this ad
WWE fans are excited to watch 'Jackass Johnny' in action in the 2022 Royal Rumble. Currently, he is in a storyline with Sami Zayn, i.e. someone he could encounter in the ring during the match.
ADVERTISEMENT
Article continues below this ad
Do you think Knoxville will be able to eliminate Sami Zayn if they encounter each other? How much time can Knoxville last in the Royal Rumble? Tell us your thoughts in the comments.
Watch Story: WWE Raw Results: Brock Lesnar Throws Shade on Bobby Lashley, Doudrop Attacks Becky Lynch, and More!