WWE Superstar Escapes Fatal Injury on NXT
Published 10/22/2020, 12:24 AM EDT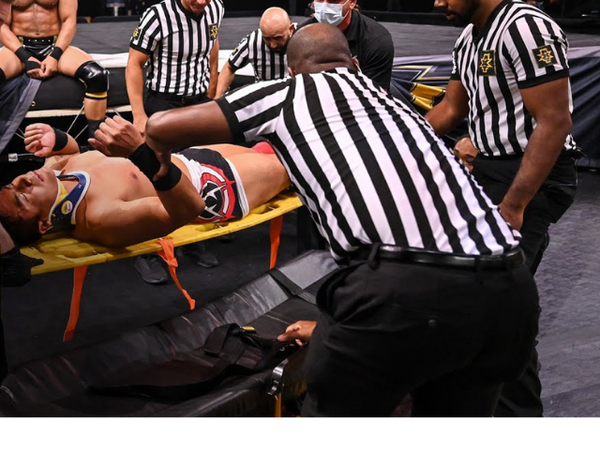 ---
---
WWE NXT announced a six-man tag team match for their latest episode. It was an evenly poised match with all six Superstars trying their best to subdue the opponent. This was until the shocking moment when Jake Atlas almost broke his neck.
ADVERTISEMENT
Article continues below this ad
Joaquin Wilde took a running leap to push down Jake Atlas from the ringside. This incident could have ended with a severe injury had Scott and Adonis not been there to break the fall. Even the commentators' table was too close to the ring. If WWE NXT had to pull off something as insane as this, it could have taken the scenario to the ramp side.
Atlas landed squarely on his neck but somehow survived the fall by going over to the other side.
ADVERTISEMENT
Article continues below this ad
There was a time when Joaquin Wilde could not have done this. He severed ruptured his colon in 2017 two years prior to signing the contract with WWE. The injury was damaging to both his life and his career inside the ring.
There was another moment within the match that left the audience speechless. Jake Atlas took out the entire Legado Del Fantasma on his own. He stood on the ropes before taking out everyone with a massive leap of faith.
Legado Del Fantasma finally emerged victorious after Joaquin Wilde took down Adonis with a running kick.
Jake Atlas soon to become an NXT favourite
Atlas signed with WWE in 2018. He appeared on Celebrity Undercover Boss alongside Stephanie McMahon and received a lump-sum amount of $25,000 as a down payment, hired to play the role of WWE's ambassador.
His official WWE tryout was back in December 2018.
ADVERTISEMENT
Article continues below this ad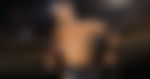 Jake Atlas has won the PCW ULTRA light heavyweight championship once and the Santino Bros. Wrestling Championship once.
Considering his stature and the way he is progressing, WWE expect that he will soon make a name for himself within the wrestling company and the industry.
ADVERTISEMENT
Article continues below this ad