JBL Details How The Undertaker Convinced Fans That He Is Dead
Published 11/12/2020, 11:35 AM EST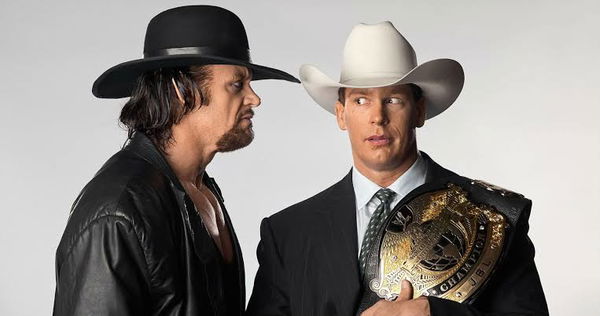 The Undertaker is one of the greatest professional wrestlers of all time. A Hall Of Fame career spanning more than three decades, seven world championships, countless terrifying and awe-inspiring moments – everything comes full circle on November 22, 2020 at Survivor Series: the same event and the same day where 'The Phenom' made his debut thirty years ago.
ADVERTISEMENT
Article continues below this ad
Fans always want to know more about The Undertaker, may it be the story of him being scared of cucumbers or an odd appearance here and there.
The Undertaker's long-time friend and former WWE Champion, JBL, recently appeared on SportsKeeda's UnSKripted with Dr. Chris Featherstone. In the video, Chris asked JBL a fan question – will he be at Survivor Series, where it comes full circle for The Undertaker? 
ADVERTISEMENT
Article continues below this ad
"I'm not sure if anything has been announced, so I'll leave the first part of the question alone. But the second part, yeah, there are a lot of great stories about The Undertaker," said JBL.
JBL went on to share a funny and memorable story of The Undertaker
JBL continued, "He told me one time that he came in and he'd had a few drinks before, and he never sold. He never sold anything. He was legendary for never selling anything. So, he wanted to take a nap, but he wasn't about to do it in the dressing room. Back when people were on the buses. He didn't want to go to his car as somebody would see him."
That is not the end of it! It was obvious that 'The Wrestling God' was just getting started with this particular story of The Undertaker.
ADVERTISEMENT
Article continues below this ad
"So he crawls into one of his own coffins and takes a nap and says when he wakes up. When he opens up the coffin lid because it's not built for air, you know it's pretty hot in there. I've been in a couple – usually stacked on top of Orlando Jordan – which it's certainly built for two people.
"He opened up the casket, and there were people all around the casket seats just standing there. They'd come up since he'd gotten in there, and so he sat up, got out and walked out, and just kept going. People were like, 'Oh my god, it's legit, he really is dead'! (laughs)"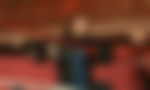 ADVERTISEMENT
Article continues below this ad
This memorable moment truly shows how dedicated The Undertaker was even back in the day. As a locker room leader, it wouldn't break a sweat to take a nap in the dressing room or anywhere but being the legend that he is, The Undertaker napped in the coffin and truly lived up to his 'Deadman' moniker.