WWE Legend Recalls Iconic Bar Fights: "Vince McMahon Had to Buy Him a Flat-Screen HD TV"
Published 12/21/2021, 8:00 AM EST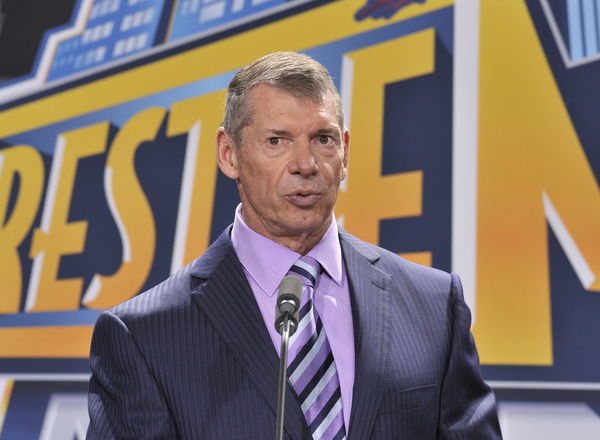 ---
---
One great thing about being a part of professional wrestling is the number of anecdotes the wrestlers have that they can share. We, as fans, love hearing these stories as it gives us a glimpse into the life of the wrestlers.
ADVERTISEMENT
Article continues below this ad
JBL and Kane recently had their own panel at Steel City Con. There they talked about their careers, experiences in the ring and also answered some fan questions.
ADVERTISEMENT
Article continues below this ad
A fan asked JBL about the bar fights he had during his WWE career. Talking about the same, he said, "You know, we always had to do those in one shoot cause guys got busted open. Uh, you know, things got broken, guys would get busted open, so we had to do it in one take. So, it was always taped earlier in the day but it was live to the camera."
He then went on to explain one certain incident.
"So, one time I grabbed Bull Buchanan, and I was gonna throw em' through a gimmicked wall, and as I grabbed him, he goes 'wrong wall, wrong wall.' [Laughs] Uh, sorry, brother."
Kane and JBL burst out laughing. Layfield thanked god as Bull didn't get too mad at him for the incident. Bradshaw also described an incident where his face got cut off, and the camera didn't even record it.
He had to get plastic surgery in Missouri and still wrestled in the main event that very night.
JBL recalls the incident when Vince McMahon had to pay $15,000
As the former world champion discussed his plastic surgery, Kane urged him to talk about a situation involving Tim White, a WWE referee, and his bar, The Friendly Tap.
JBL first described the bar to the audience, "The friendly Tap was Tim White's bar up in Providence, Rhode Island. Wonderful place, so he and Andre were best friends. He and Arnie Skaaland were best friends. I mean, it was like a Hall of Fame, with pictures and all this stuff."
"When we tore up his bar, Tim had all these nanotube televisions up on the wall, and we come back, and Vince had had to buy him a flat-screen HD television. Vince was so mad he goes, 'I didn't know I was rebuilding his entire damn bar.'" John said.
ADVERTISEMENT
Article continues below this ad
Kane continued and said that WWE wrestlers would often break the pool table. So, Tim would send Vince an invoice for $15,000.
"And then you go into the friendly tap and have been completely renovated. Every time they'd have a bar fight there." Kane said.
ADVERTISEMENT
Article continues below this ad
Now that is a legendary story from two WWE legends!