Jim Ross Believes John Cena Should Have Turned Heel in WWE
Published 04/21/2021, 10:49 AM EDT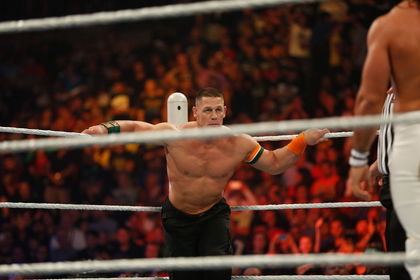 ---
---
Never has a superstar polarised the WWE Universe like John Cena. The 16-time champion has gone from being a rookie rapper to probably the greatest wrestler of all time. His career might be legendary, but his character remained the same for a long time.
ADVERTISEMENT
Article continues below this ad
Jim Ross wanted John Cena to turn heel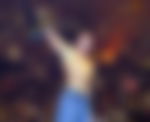 John Cena remains one of WWE's most hated babyfaces. His pure babyface persona was a hit with a younger audience, but adults and hardcore wrestling fans absolutely hated him. His motto of Hustle, Loyalty, Respect appealed only to a certain section of the WWE Universe. The rest did not want him as the face of the company.
ADVERTISEMENT
Article continues below this ad
Despite his popularity and success as a WWE superstar, the person who hired him to WWE wanted to see a different side of him.
On the Grilling JR podcast, former WWE commentator and Talent Relations Executive Jim Ross reflected on why he wanted WWE to turn John Cena heel.
"The thing that's always been funny to me is that Cena never turned heel. There's where my brain fart starts. Why didn't we do that? Why was that not done? I've heard John didn't want to be a heel, I don't really believe that one.
"I just think that Vince felt like he was such a pristine babyface, but if you listen to the audience, there was a long time there where he wasn't a pristine babyface." (H/T Wrestling Inc)
During Cena's rivalry with The Miz before WrestleMania 27, JR wondered why Cena was getting booed so much.
"The audience more often than not will tell you what they want to buy, they will tell you what aisle to go down with your shopping cart and tell you what is in your cart to take home, you just listen, listen to their reactions. I was always amazed that Cena got booed so much."
JR compares Cena to Roman Reigns
If there's any superstar who was in the same situation as John Cena, its Roman Reigns. Before adopting the Tribal Chief persona and becoming the biggest heel in wrestling, WWE pushed Roman Reigns as its top babyface, only for the WWE Universe to reject him.
ADVERTISEMENT
Article continues below this ad
"Cena getting booed was a lot like Roman Reigns getting booed whenever he was just getting rolling, and now there's a reason to boo Roman Reigns because thanks to Paul Heyman he's become a significant antihero.
"He's a heel, and he's a damn good one. The Cena thing, I never quite understood why we didn't pull the trigger on that deal."
While some might argue WWE not turning Cena heel was a monumental decision, one can't help but wonder how different WWE would've been if Cena had embraced his dark side.
ADVERTISEMENT
Article continues below this ad