Jim Ross Believes WWE Legend Chyna "Never Recovered" After her Breakup with Triple H
Published 12/25/2020, 4:20 PM EST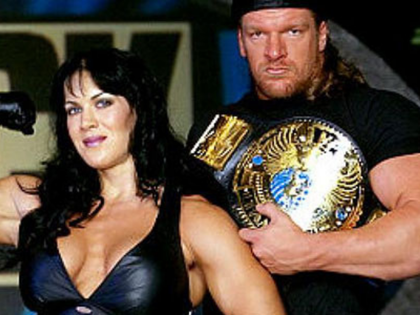 ---
---
Chyna and Triple-H had a blossoming story in WWE before HHH unified with Stephanie McMahon. Jim Ross shed some light on how the separation affected Chyna and her time with the company on an episode of Grilling JR.
ADVERTISEMENT
Article continues below this ad
According to Ross, Chyna couldn't deal with the separation. She had a tough time accepting the reality of the situation which affected her work with the company.
"The love of her life and her had a break-up, and I think that she never recovered from that to a large degree, quite frankly. Those that know her better than me I'm sure will hear about this, Conrad, those who are closer to her, especially after the WWE years, which I was not. Full transparency. I think that she had to start healing again after WWE and she could just not get over the hump."
ADVERTISEMENT
Article continues below this ad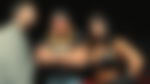 Soon after this, Chyna quit the company. Maybe, she needed this to heal from the loss, or maybe she wanted to be away from it all. Regardless, Triple H and Chyna could have been a groundbreaking couple in wrestling.
What if Chyna and Triple H never separated?
Chyna was already breaking barriers for women in wrestling. She was the first woman ever to have held the Inter-Continental Championship.
On the other hand, Triple H was a top guy in WWE for the greater part of his career. A relationship could have made them a power-couple.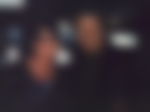 Triple H was the one who introduced Chyna to Vince McMahon. At that point, he was just making his spot in the industry. During that time, McMahon took his suggestion into consideration. This speaks volumes about Chyna's potential.
ADVERTISEMENT
Article continues below this ad
"She was socially involved with Triple H. She was trying to get in the wrestling business, very unique look and I think Triple H gave Vince the idea to use her. Vince, being a smart booker, was trying to acquiesce those top talents. Hunter was not yet a "top guy" but he was heading that way. It was inevitable."
Additionally, the fact that both of them were trained by Killer Kowalski played a role in Vince McMahon agreeing to bring her on-board.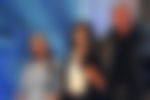 ADVERTISEMENT
Article continues below this ad
If she had never quit the company, she would have become one of the most influential Superstars to have ever competed in the WWE ring.