Jimmy Uso Returns on WWE SmackDown, Says He is Not Roman Reigns' 'B***h'
Published 05/07/2021, 9:40 PM EDT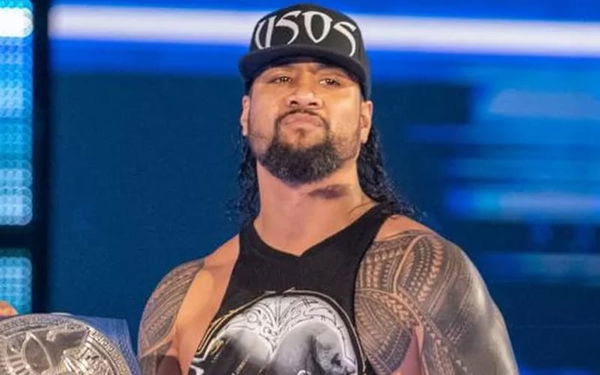 ---
---
The throwback edition of WWE SmackDown is finally underway! Although we did not get a real fist on the stage, we did get an iconic appearance from former SmackDown GM, Teddy Long. However, Teddy wasn't the only familiar name that returned. The other half of The Usos, Jimmy Uso, also returned after a long time!
ADVERTISEMENT
Article continues below this ad
Jimmy Uso returns after 13 months!
The 'Tribal Chief' said he has replaced Bryan with someone who will acknowledge him. Roman looked at the stage and Jimmy Uso returned to a great reception! The one-half of The Usos returned after being out of action for over a year! Jimmy got in the ring, and embraced with his brother, Jey.
ADVERTISEMENT
Article continues below this ad
Uso also embraced with Roman Reigns before Cesaro interrupted them. Teddy Long came out and added stakes to the WrestleMania rematch between Rollins and Cesaro. If Cesaro were to win, he would challenge Reigns for the title at WrestleMania BackLash.
The Usos were at ringside to make sure Seth Rollins wins. However, things didn't go as per plan.
In the closing moments, Rollins asked Jey Uso to stay away from the match as he could do it on his own. The 'Main Event' went to explain Rollins, but he pushed him down.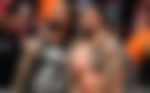 Seth Rollins then got onto the ring apron and ducked an attack from Cesaro, jumping back outside the ring. However, this time, Jimmy Uso had a gift for him in the form of a Superkick! This didn't sit well with Rollins, and he went straight to tell the 'Tribal Chief' to take care of business.
Jimmy and Roman Reigns don't see eye to eye?
Roman Reigns confronted Jimmy Uso for his actions during the Rollins vs. Cesaro match. He said Jimmy messed up the spotlight Reigns put on him.
Reigns added that he now has to clean Jimmy's mess and treat him like a baby. However, before he could say anything else, Jimmy Uso had a strong response.
Jimmy asked Roman Reigns to not talk to him the way he talks to Jey Uso. He added that he is nobody's b***h and left the room. Later, The Usos confronted each other. Jimmy said Jey is fighting the battles for Roman, and he is the only reason why he's still champion.
ADVERTISEMENT
Article continues below this ad
Jimmy Uso concluded the segment saying The Usos need each other. He added the true representation of family would be Roman Reigns as Universal Champion and them as the SmackDown Tag Team Champions.
One thing is for sure, Jimmy and Roman Reigns are not on the same page. We believe this animosity between the two will implode in the weeks to come. You're either with the 'Head of the Table' or you're against him, let's see which side Jimmy Uso ends up on.
ADVERTISEMENT
Article continues below this ad