John Cena Could Have Been One of the Best Heel in WWE History Claims Jim Cornette
Published 02/19/2021, 7:45 AM EST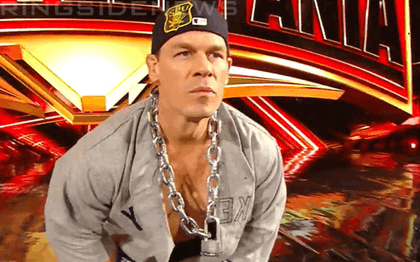 ---
---
John Cena has undoubtedly been the WWE's biggest star of the past two decades. The young and hungry Cena made most of the opportunity that came his way in the WWE and became the face of the company.
ADVERTISEMENT
Article continues below this ad
Despite all the success, veteran wrestling booker and manager Jim Cornette does not believe Cena reached the Stone Cold or Rock levels of popularity. Why did he say so? Let's find out!
Jim Cornette talks about John Cena and his WWE Legacy
ADVERTISEMENT
Article continues below this ad
A fan asked the always controversial Jim Cornette on the comparisons between John Cena's level of popularity with Austin and The Rock. Cornette answered the fan on his Drive Thru Podcast and detailedly explained the same.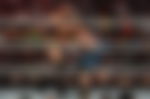 He said, "John, unfortunately, came along at the wrong time to be viewed as fondly by the real, dedicated wrestling fans, as they do Austin and Rock. Or even the Hogan, or even definitely Bruno. How do you follow Austin and Rock? How do you follow the Attitude Era?"
Cornette insists it wasn't Cena's fault, as WWE itself was moving to become a public company, crafting their product in a new PG Style. Cena went from a top heel to a top babyface only because of the corporates.
Cornette says he thought Cena would be Ric Flair level
Cornette was the main promoter of OVW, where Cena, Orton, Batista, and Lesnar trained. He recollected seeing a spark in Cena and believed he would be a top heel in the business.
"When I first saw John, I thought he was going to be the Ric Flair level heel of the next 10 years. Because he had the physique, he had the athletic ability, he had the promo, he was incredible even then. He could talk about anything off the top of his head. And he was working as a heel and he got the idea of how to 'heel'. And he was a very good one, he was just green."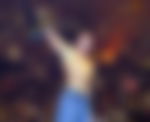 "He came in and was more self-sufficient than almost any trainee we'd ever gotten. He had such responsibility. You just knew he was determined, and he was going to make it," said Cornette.
ADVERTISEMENT
Article continues below this ad
Jim Cornette said Cena did not have the bada** feel like Stone Cold, nor did he have the charisma akin to The Rock. Despite all this, he still became the face of WWE.
Do you agree with Jim Cornette? Let us know in the comments below!
ADVERTISEMENT
Article continues below this ad