John Cena, Goldberg, and More: WWE Superstars With Bizarre Pre-Match Rituals
Published 05/12/2021, 1:54 PM EDT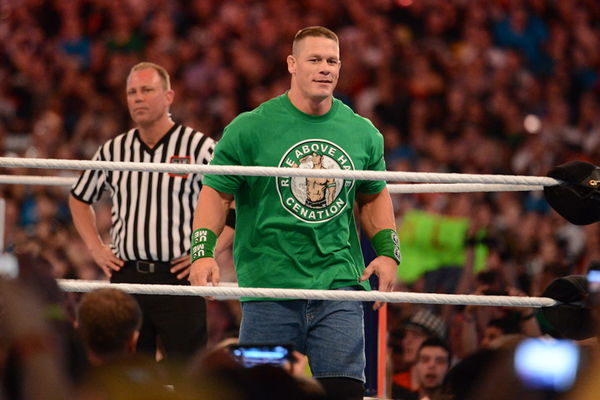 ---
---
Superstitions and rituals are a part of human psychology no matter how much we deny or try to distance ourselves. Most of us have our own weird rituals or superstitions. Similarly, WWE Superstars also have their superstitions or pre-match rituals.
ADVERTISEMENT
Article continues below this ad
John Cena- The face of WWE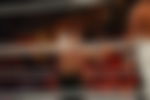 John Cena is one of WWE's biggest megastars, and those 16 World Championships to his name prove why. But even the face of the company has his own pre-match rituals that he follows every time. '
ADVERTISEMENT
Article continues below this ad
Cena's pre-match ritual includes drinking water from other people's bottles. Cena never opens a new bottle of water. Never.
Now if we're talking about the face of the company, how can we limit this to only one pre-match ritual? Cena's other pre-match ritual is knocking on wood.
Speaking to WWE's official website, Cena revealed he always knocks on wood ahead of his matches to enter the arena with the kind of energy he enters with!
The Bella Twins- WWE Hall of Famers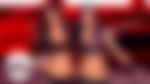 WWE Hall of Famers Nikki and Brie Bella also had some unique pre-match rituals that they followed over the course of their careers.
The Bellas revealed that, unlike others, they needed to meditate and pray ahead of their match. Nikki Bella detailed that both of them sought a calm mindset to get their heads in the right place.
Another pre-match ritual that the twins had was kissing each other on the cheek and slapping each other's butts before heading out to the ring.
Goldberg – WWE Hall of Famer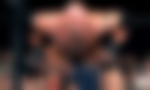 Bill Goldberg is no layman sharing innate details about his preparation. But we do know one of his pre-match rituals, and we bet you have seen it too! 'The Iconic' Goldberg always banged his head on the door or locker room before his entrance. Well, now you know why he was always enraged!
Goldberg continued following his pre-match ritual even when he returned to WWE in 2017. Since his return, we've seen age catching up with the WWE Hall of Famer as he was visually bleeding during promos after the intense 'head-banging' entrance.
Cesaro
ADVERTISEMENT
Article continues below this ad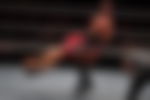 Cesaro is known as the 'Swiss Cyborg.' It isn't just a nickname, but the true embodiment of what he represents. The man is an absolute beast and is one of the strongest men of all time! Cesaro's herculean strength comes from a vigorous workout, but his pre-match ritual will baffle you even more!
The 'King of Swing' is no normal human. He is a Cyborg. Cesaro does a lot of push-ups, and not just any kind, but variety of push-ups, and that too, with extra weight! No wonder he is bursting with energy and waiting to toss men from ring post to ring post every week!
ADVERTISEMENT
Article continues below this ad
There are several other WWE Superstars who have their pre-match rituals and we'll bring them to you. For now, these were the five superstars. Let us know whose rituals did you find the weirdest in the comments below.