John Cena Makes a Huge Donation to Shad Gaspard Fund Raiser
Published 05/24/2020, 1:32 PM EDT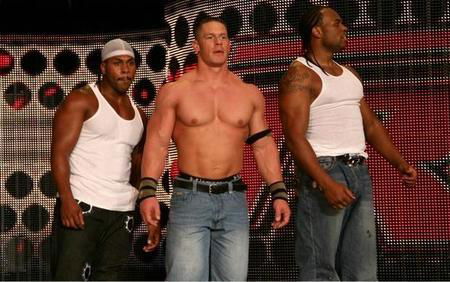 Former WWE Superstar and real-life hero Shad Gaspard tragically passed away on Sunday. He had been caught in a strong current while at the beach with his 10-year-old son. In a valiant effort to save his son, Gaspard drowned, while his son was taken to safety. He was confirmed dead by officials who found the body a couple of days later. However, in what is somewhat relieving news for his widow and son, John Cena reportedly donated $40,000 to their GoFundMe.
ADVERTISEMENT
Article continues below this ad
The GoFundMe page was set up to help Gaspard's family during these difficult times, with a target of $100,000. This money would be used to facilitate Shad's funeral, and would give his family a way to live easier for some time at least. The GoFundMe page, which was set up almost 2 days ago, has already exceeded its target. Well-wishers, friends, and colleagues have all donated, showing great respect to the late performer. However, there was one donation of $40,000 which pushed the fundraiser far beyond its target.
The fundraiser for Shad Gaspard's family exceeded its goal of $100,000. It was pushed over the top by a $40,000 donation from someone under the name 'CTC RIP.' pic.twitter.com/exmXuaNj6K

— Sean Ross Sapp of Fightful.com (@SeanRossSapp) May 23, 2020
ADVERTISEMENT
Article continues below this ad
ADVERTISEMENT
Article continues below this ad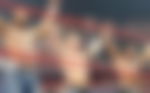 Did John Cena donate $40,000?
Although the donation was anonymous, it was with the name "CTC RIP" Many have speculated that the acronym actually stands for "Cryme Tyme Cenation". John Cena had, on multiple occasions, collaborated with Cryme Tyme, which included JTG and Shad Gaspard.
ADVERTISEMENT
Article continues below this ad
The 3 were notorious in the WWE throughout the late 2010s, creating ruckus and dominating everywhere they went. Most famously, Cryme Tyme had helped Cena in his feud with John Bradshaw Layfield (JBL). Cryme Tyme had vandalized JBL's limousine on Cena's request. Cena confirmed that they had formed a separate group called Cryme Tyme Cenation (CTC).
This shows that the anonymous donor of the $40,000 was most probably John Cena. If it is him, then it is a sweet gesture to help Shad's family. Gaspard was well-liked amongst his friends and peers. He even guided and helped WWE Superstar Roman Reigns during his days in the FCW. All these reactions and donations show how much the pro-wrestling world appreciated his contribution to the sport. The money would ultimately go to his family, whom he died trying to protect.