John Cena Recalls When WWE Almost Fired Him
Published 08/31/2021, 9:12 AM EDT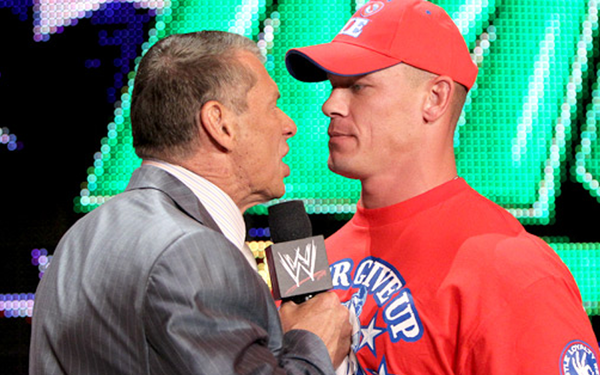 ---
---
Usually the WWE Universe hears stories where the Superstars reveal how they've always wanted to be a part of WWE. However, that wasn't the case with John Cena. He didn't enter sports entertainment to become a part of WWE, but all the years of following WWF made him want to work in sports entertainment.
ADVERTISEMENT
Article continues below this ad
He wanted to have a weekend hobby, and tried working in the sports entertainment field. During this time he realized he needed to build a character that could connect with the audience, and he became The Prototype. A half human-half machine and absolutely rotten. While working as The Prototype, a scout noticed him and sent him to Kentucky.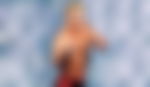 ADVERTISEMENT
Article continues below this ad
"It was enough to catch the eye of a scout to send me to Kentucky. And the first thing they said was like drop The Prototype, cut your hair, and be a good guy. So, I debuted as John Cena. The most stale, unentertaining character you can imagine. And was just about to be fired after a year and half of me trying to connect with the audience."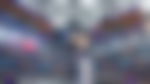 John Cena saved his WWE career with freestyle rap
When he failed to connect with the audience, he was at the verge of losing his job. However, on what would have been his last tour, he started freestyle rapping in the bus with others and the creative department was impressed! They wanted to make him do freestyle rap in the ring, and Cena readily agreed.
ADVERTISEMENT
Article continues below this ad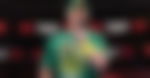 "It really gave me a chance to invest in costuming, mannerisms, delivery, personality. I'm not the most technically proficient guy, I'm not the biggest aerial performer. But, I really love the make believe aspect, I really genuinely do and the storytelling aspect. And being the rap guy, I bought it all in… the one thing that I got my a** kicked for as a teenager – dressing different and embracing hip hop culture, was the catalyst to me connecting with the global audience."
Watch This Story: Edge To Kevin Owens: WWE Superstars Who Shockingly Defeated John Cena
ADVERTISEMENT
Article continues below this ad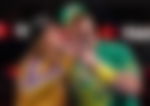 Now, John Cena is one of the biggest names in the WWE Universe and in the wrestling industry. His last match at WWE was against Roman Reigns at SummerSlam 2021, but he promised to be back soon!