John Cena Returns to WWE With New Show Called "WWE Evil"
Published 05/11/2021, 12:36 PM EDT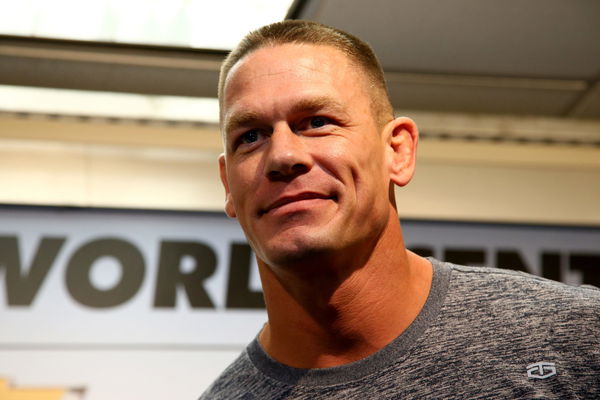 ---
---
WWE Superstars' primary talents are displayed inside the ring, but the talented individuals come with a plethora of outside-the-ring talents. Now, it's John Cena, who will show his talent as a narrator. He will lead the WWE Universe through a journey where the fans discover a different dimension in WWE.
ADVERTISEMENT
Article continues below this ad
Peacock and John Cena announced he will produce a show called WWE Evil. Here, he will expose the minds of WWE's most diabolical antagonists.
Currently, the exact nature of the show hasn't been revealed. It could either be a psychological analysis of the characters, or it could be Cena giving his own opinions based on experience. Regardless, this will be a one-of-a-kind show. One of the biggest names in WWE's history will bring forth exciting stories about characters who have left a lasting impact on the WWE Universe.
ADVERTISEMENT
Article continues below this ad
For every good guy, there has to be a bad one and @WWE has created some of the BEST bad guys (and ladies) in the history of entertainment.
Excited to highlight those who made us boo, scream, and sometimes cry!
WWE Evil on @peacockTV! https://t.co/i5nlSizrEJ

— John Cena (@JohnCena) May 11, 2021
Previously, Cena had posted WWE's logo on his social media page. Of course, the audience went berserk, hoping that he will return to the ring. However, it may have been him teasing his WWE Evil show Peacock.
As of now, it's unknown if his role will change during the show and he will finally embrace the squared circle with his presence.
Will John Cena return to the ring?
It was rumored that Cena would return at WrestleMania 37, but he couldn't because of the shooting schedule in Vancouver and quarantine restrictions.
However, John Cena is a man who has always wanted to take wrestling and WWE forward. Not only has he put in all his efforts when he was leading the roster, but also now, when he's not actively working in the ring.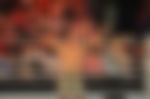 In an interview, he revealed that it's incredible that WWE's younger talents have taken the reins. They are moving the product forward efficiently. He knew that someday his generation would get replaced by another generation. However, it's overwhelming to witness the growth in product and fanbase.
ADVERTISEMENT
Article continues below this ad
While he wanted to attend WrestleMania 37, and he might attend it in the future, he's vocal about never wanting WWE to stop producing The Show of Shows.
ADVERTISEMENT
Article continues below this ad
Do you want to watch John Cena return to the ring? Let us know in the comments below.