John Cena Reveals He Doesn't Have a Lot of Time Left in His WWE Career
Published 08/09/2021, 2:15 AM EDT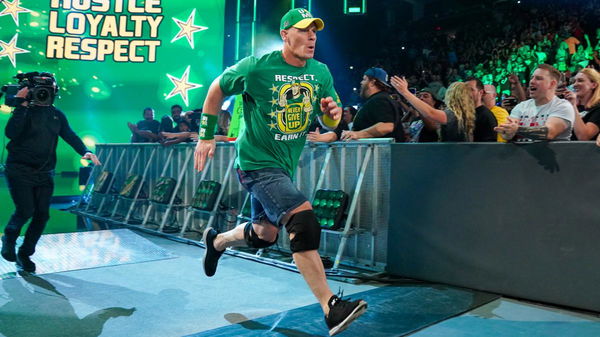 ---
---
John Cena may be growing old, but his zeal for providing top-notch entertainment to the WWE Universe is stronger than ever. Therefore, when it comes to the type of in-ring performance he is putting up, Cena won't sacrifice on quality.
ADVERTISEMENT
Article continues below this ad
During his conversation with Chris Hardwick on ID1OT, The Invisible Man explained his feelings about returning to the ring, which has changed in more ways than one while he wasn't with WWE.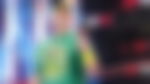 ADVERTISEMENT
Article continues below this ad
"Returning to WWE, it's a brand new world. A new cast of characters, new direction with the company, new platforms, new environment. There is a challenge there. To challenge myself as a 44-year-old to go back, there is an intrinsic challenge here, there's a set of circumstances. That's a good challenge in many ways."
"My body could tell me after this extended stay, 'Dude, you're done' or it could tell me, 'You're so far from done it's crazy.' That's another interesting conversation with myself. If I get physically, I'm slower, I've said openly to everyone that I will keep doing this until I feel I'm offending the customer. I will continually go out there and do what I can to contribute and add."
John Cena refuses to be the Superstar whom WWE will ask to do whatever he can without pushing him. He understands that fans want to watch John Cena the way the WWE Universe knows him when they pay for a ticket. Therefore, he won't back down from giving his 100% in the ring.
Additionally, John Cena does not want to waste his time at WWE working with slow storylines and feuds. He wants to constantly bring quality entertainment to the audience, till the day he can.
"I do not have much time left and if I want to give it like, 'let's commit to this thing and really go all in,' that's an honest choice where other stuff is going to have to take a backseat."
John Cena wanted to commit to all the dates
ADVERTISEMENT
Article continues below this ad
When WWE asked him to come back, the company expected him to return for a few days. However, The Invisible Man wanted to return for all the dates, and work for two primary reasons.
"When WWE wants you to come back, I gave them myself, they asked me to come back for only a few dates and I said, 'No, I want to do all these dates.' To one, get back in front of an audience. Two, to help the brand get audiences back in the building." H/t ID10T with Chris Hardwick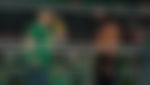 ADVERTISEMENT
Article continues below this ad
Watch this Story: Brock Lesnar to The Rock: The Greatest Rivals of WWE Megastar John Cena.
Undoubtedly, Cena has attracted the audience to the arena. Booker T revealed that the roof was shaking when Cena returned on SmackDown. With each upcoming event, fans will be looking to determine what's next for Cena as he looking to bolster his position as an all-time great.