Five Iconic Catchphrases that WWE Fans Cannot Get Enough Of
Published 04/14/2021, 9:08 AM EDT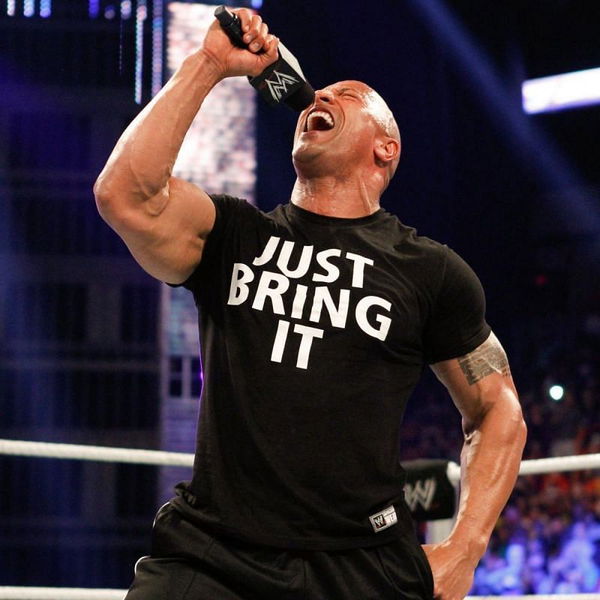 ---
---
Catchphrases are unique parts of what make a WWE superstar popular. While the concept of seeing two people beat the snot out of each other makes sense, sometimes people pay to watch a superstar talk. These five superstars mastered the microphone, and their catchphrases are some of the best in wrestling history.
ADVERTISEMENT
Article continues below this ad
Can You Dig It, Sucka?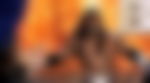 ADVERTISEMENT
Article continues below this ad
Over the years, Booker T has become one of WWE's biggest assets. The Hall of Famer has been a commentator, a backstage personality, and a panelist for WWE Backstage. The reason he's stayed so relevant is his incredible WWE career and an iconic catchphrase.
Similar to when the glass shattered for Austin, Booker T's 'Can you dig it, sucka?' drew a huge reaction from the crowd. Pair this with his great wrestling skills, his charisma and the Spinaroonie, and you have one superstar that fans can't get enough of.
Gimme a Hell Yeah!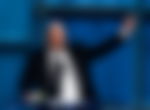 Stone Cold Steve Austin had two iconic catchphrases, but only one drew a huge reaction from the crowd. Before either kicking someone in the butt or going about his usual hell-raising, Austin would ask the crowd if they wanted him to do that, and to give him a 'Hell Yeah!'.
There have been so many 'Hell Yeahs' over the career of Stone Cold Steve Austin. These moments will go down as some of the most entertaining of all time.
If You Smell What The Rock is Cookin'?
The Rock takes the prize for WWE's most charismatic superstar. No one captivated the WWE Universe like him, and he will go down in history as one of the best talkers in the industry.
A big part of the package that made The Rock was his iconic catchphrase. The Rock would always end a promo by yelling, "If you smell, what The Rock is cooking" into a microphone, and the entire arena would echo with thousands of fans screaming the same catchphrase.
Rest in Peace
The Undertaker doesn't seem like the type to cut a passionate promo like The Rock and ridicule superstars on the microphone like Steve Austin. However, Undertaker only spoke to deliver a warning to his opponents.
A big part of what made him the spooky character is the 'Rest in Peace' catchphrase. Over the years, hundreds of WWE superstars have rested in peace after a match with the Deadman.
You Can't See Me
ADVERTISEMENT
Article continues below this ad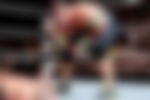 The catchphrase that inspired a million memes online; that made John Cena invisible and one of the biggest superstars in wrestling history.
He often said the catchphrase before hitting his opponent with the Five Knuckle Shuffle, but the hand-waving gesture which was inspired by a 50 Cent song led to the most iconic catchphrases in WWE history.
ADVERTISEMENT
Article continues below this ad