John Cena's Miraculous Torn Pec Recovery is Proof Cody Rhodes, Too, Can Give Fans a Huge Surprise
Published 06/07/2022, 9:30 AM EDT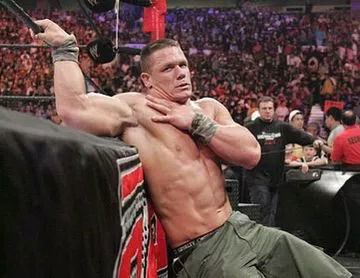 The Hell in a Cell Premium Live Event saw Cody Rhodes have a match of a lifetime that will be remembered for generations. He fought the match with a partially torn right pectoral tendon, just like John Cena did in his match with Mr. Kennedy in 2008. Rhodes suffered it in the brawl against Seth "Freakin" Rollins last week on RAW.
ADVERTISEMENT
Article continues below this ad
Cody Rhodes, with his extreme willpower, didn't back down and had the match. Even not being a hundred percent, 'The American Nightmare' won the match. 
ADVERTISEMENT
Article continues below this ad
However, as per reports, Rhodes will undergo surgery for his injury and will be out for 5-6 months to recover.
Can Cody Rhodes pull off a surprise return like John Cena?
The WWE Universe will never forget the miraculous return of John Cena at the 2008 Royal Rumble. The crown at The Madison Square Garden erupted as Cena's music hit and nobody could handle their excitement to stand and chant at the top of their voice.
The reason why this return of Cena is memorable is that he was to be out of action because of a tone pectoral tendon. In 2007, Cena, while having a match against Mr. Kennedy, attempted a hip toss when his pectoral muscle tore. Nevertheless, he completed the match and also received an RKO from Randy Orton on top of the table.
The injury forced Cena to relinquish his WWE Championship, and he was out of action for six months to a year. The official diagnosis was a "complete tear of his pectoralis major muscle."
However, Cena was back in the ring tossing other wrestlers within four months when he returned. Surprisingly, heavy lifting is to be avoided after the surgery during the rehabilitation, as per The North American Journal of Sports Physical Therapy.
Cody Rhodes will have a similar surgery and the rehabilitation process. If he can take some advice from Cena, Rhodes can recover quickly and return to action. After watching 'The Prodigal Son' having a 20-minute plus match with an enormous bruise on his body, we can assume Rhodes would not sit quietly. He is most likely to make sure to return quickly.
Watch this story:-  Dwayne Johnsons Daughter Simone to The Undertakers Daughter Kaia – Meet Daughters of Top WWE Stars
As of now, we expect Rhodes to be out of action till November, as the recovery period is a minimum of six months. If he pulls a page out of Cena's book and starts showing early success in rehabilitation, we can witness one greater moment from 'The American Nightmare'.
The Prototype is returning to WWE!
Earlier this month WWE announced June to be the John Cena celebration month. 'The Cenation leader' will complete 20 years with WWE this year on 27th June 2022. 
Ahead of Monday Night, RAW WWE made an announcement on their social media. It was about John Cena returning to RAW on the 27th June episode, which will be at Sames Auto Arena, Laredo, Texas. 
ADVERTISEMENT
Article continues below this ad
He will be present to celebrate his 20 years with the WWE Universe. However, his return is implying a potential match against Austin Theory for the United States Championship at SummerSlam.
ADVERTISEMENT
Article continues below this ad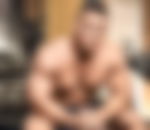 Are you excited about the return of John Cena? Which return of Cena you are a fan of? Share your thoughts in the comments below.