John Cena's Peculiar Trait, Also Practiced by Dwayne Johnson, Made Him Millions: "He Wasn't a Guy That Was Wanting…"
Published 12/28/2022, 12:30 PM EST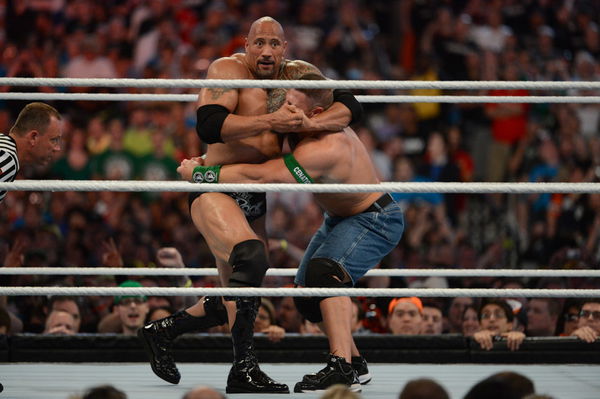 A few days from now, John Cena will be return to the WWE and take on Roman Reigns in a tag team match. The announcement of Cena's return coincided with a spike in ticket sales for the promotion. Even after two decades, 'The Cenation Leader' continues to be one of the biggest crowd pullers for the company. However, it wasn't always the case.
The 16x world champion first appeared in 2000 on a SmackDown episode as The Prototype. Even though he lost his first match against Mikey Richardson, Cena would later carve an envious pro wrestling career. Three WWE legends came together for an episode of Table for 3 and dissected the Bumblebee star's career.
Sitting alongside JBL and Rey Mysterio, Booker T recalled working with a young John Cena. The Hall of Famer said it was "easy working with John" as he was a good listener. Booker lauded Cena's ability to listen to his seniors and get better at his job.
ADVERTISEMENT
Article continues below this ad
Taking the point forward, JBL said Cena appeared comfortable from day one. The former United States champion regaled the other guests with a Vince McMahon story featuring Cena. After 'The Cenation Leader' and JBL had a particularly long match, 'The Boss' asked the senior talent about his opponent. "The kid's freaking awesome," he had said. JBL's prophetic answer rings true to this day.
Hollywood superstar Dwayne Johnson also abides by Cena's mantra. The pro-wrestler-turned-actor has spoken about the importance of listening to fans and constantly assured the faithful about the same.
John Cena once bought 86 pairs of boots and 128 pairs of tights after failing  to understand William Regal's criticism
The Peacemaker star has had some memorable matches over the years. However, his first match failed to impress English pro wrestler Darren Kenneth Matthews.
Matthews, who performed as William Regal in the WWE, is one of the most technically gifted wrestlers. It is no surprise that Cena chose to get feedback from him. The Hollywood star opened up about the incident during an interview with YES Network in 2016.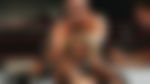 After asking about a review, Regal told The Prototype, "Well, lad, if you just get a set of boots and tights, at least you'll look like a wrestler." This is classic dry British humor, which the young Cena wasn't aware of. He went out and purchased 86 pairs of boots and 128 pairs of tights and "vowed to never wear the same thing twice". All Regal wanted was for Cena to at least resemble a wrestler!
Meanwhile, Cena pulled his socks up and made an overall improvement. He also got rid of The Prototype gimmick, which he despised. With fresher looks and better storylines, he has since emerged as a crowd favorite.
ADVERTISEMENT
Article continues below this ad
SmackDown gearing up for John Cena's return
WWE remains peerless when it comes to pro wrestling. Much of its success can be attributed to the company's ability to surprise its fans. Earlier this month, they announced John Cena's return on the last SmackDown episode in 2022. This reportedly helped the company sell thousands of tickets.
The surprise didn't end there as Triple H and co. went a step further and scheduled a tag team match between Cena and Roman Reigns. While Sami Zayn will partner with the current WWE champion, Cena will help Kevin Owens settle the score with The Bloodline.
ADVERTISEMENT
Article continues below this ad
The match is scheduled to take place on December 30th and marks Cena's second WWE appearance this year. The superstar hasn't had a match in nearly 500 days. From failing to impress a technician due to his inability to wrestle to boosting ticket sales- Cena has come a long way. But as Booker T said, Cena improved by the virtue of being a great listener.
Watch This Story: 10 WWE Legends Who Have Acted In Movies
Edited By: Shibu Immanuel