"Just Causing Mayhem": 7-Year-Old Cody Rhodes Broke His Family's 'Unspoken Rule' Because of a WWE Hall of Famer
Published 03/19/2023, 11:30 AM EDT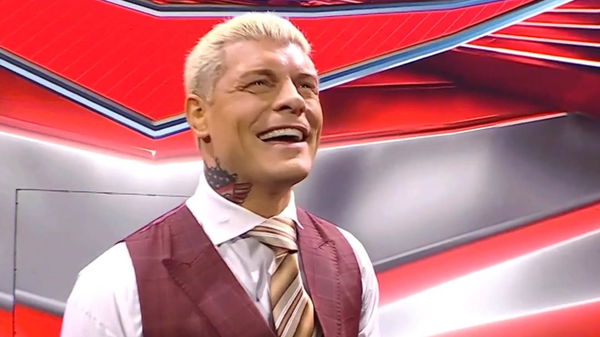 Cody Rhodes is rightly hogging all the limelight going into WrestleMania 39. He is up for a monumental night in his career. The second-generation superstar is finally getting the opportunity that he deserves. It was definitely a tough ride unlike what many would believe owing to his belonging to a famous wrestling lineage.
Being the son of 'The American Dream' Dusty Rhodes already brings an enormous amount of pressure. And being a part of such an elite family brings in a set of rules albeit they never get mentioned. However, the 37-year-old once broke an unspoken rule of his family at the tender age of seven, due to a WWE Hall of Famer.
Cody Rhodes once ignored an unspoken family rule
ADVERTISEMENT
Article continues below this ad
He discussed it in a video that he posted on his Instagram account back in 2018. Rhodes conversed with his wife Brandi Rhodes in it. He said, "Picture this, 1992 seven-year-old me is running around backstage, just causing mayhem and then I saw him. A comic book character come to life, straight off the page. And I broke my family's unspoken rule, I asked Jushin Thunder Liger for an autograph."
 

View this post on Instagram

 
It was quite understandable that Rhodes' family had this unsaid rule. After all, he himself belonged to a famed wrestling family. But it could not stop the fanboy in the young Rhodes to drool over Liger's charisma. 
The clip was a prelude to the clash between the two performers at War of Worlds 2018. The American Nightmare was a part of Ring Of Honor back then. He prevailed over his hero in the eventual clash. Beating the same person he once acted like a fanboy for, must have been a surreal moment for Rhodes.
A look at the Japanese wrestling legend's achievements shows why Rhodes was so enchanted by his presence.
Jushin Thunder Liger has achieved wrestling immortality
There is not a major wrestling promotion on the planet where Liger has not competed in. He has graced NJPW, TNA, ROH, WCW, and also WWE with his presence. In a career that lasted for decades, the iconic performer has won many accolades.
The Stamford-based promotion recognized his contribution to the wrestling industry by inducting him to the WWE Hall of Fame in 2021. It gives a fair idea as to what Liger has meant to the business.
ADVERTISEMENT
Article continues below this ad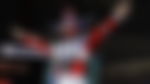 Cody Rhodes has never been the one to stand on ceremony. A mere glimpse of Jushin Thunder Liger prompted him to forget his family's unspoken rule in a heartbeat. And like any normal spectator, Rhodes asked for an autograph from the legendary wrestler. He showed he was a wrestling fanatic before anything else. This might be one of the reasons behind his meteoric rise in today's wrestling landscape.
What do you make of this incident from Cody Rhodes' early life? Let us know in the comments.
ADVERTISEMENT
Article continues below this ad
Let us know in the comments.
Watch This Story: Cody Rhodes Recalls Behaving Arrogantly With A WWE Legend Prior To The Worst Fight In His Career, "I Don't Know What I Was Thinking"
Edited By: Sherjeel Malik